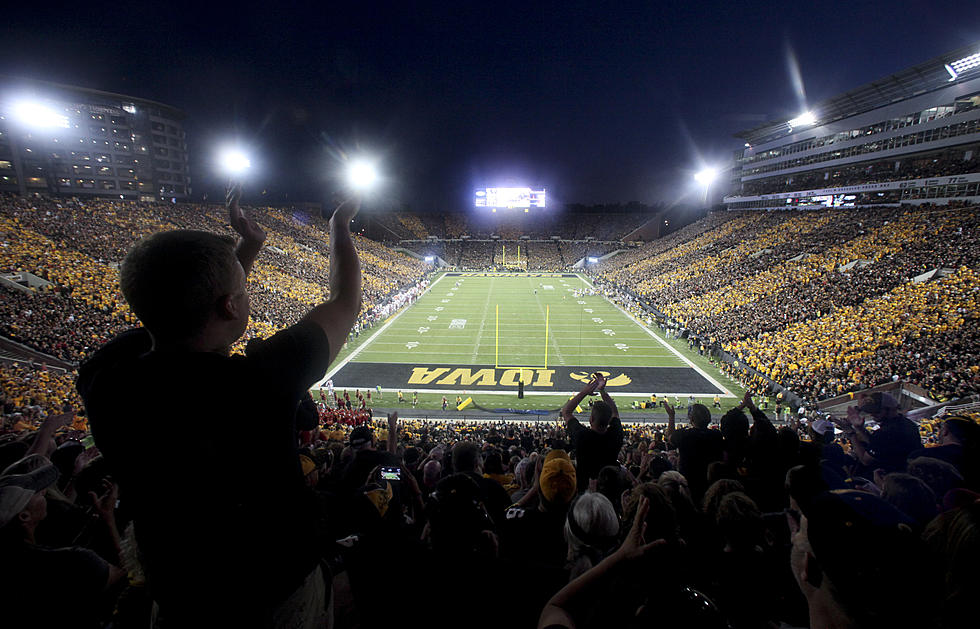 A Warning For Iowa Fans Headed to Kinnick Stadium on Saturday
Getty Images
Its hard to believe that Hawkeye football is just a few days away! College football fans are ready for the season to start, and this year the fans will be back in stadiums around the country, including Kinnick Stadium in Iowa City! The Iowa Hawkeyes kick off their season against nationally ranked Indiana on Saturday, and if you're one of the thousands of fans who will be inside Kinnick on game day, there are some things that you need to know before you show up on Saturday.
While it is great news that fans are back, Iowa Athletic Director Gary Barta stated that fans will notice a slower gameday experience on Saturday, according to KCRG. Barta said that fans will have longer waits in most situations, including entering the stadium and at concession lines. The problem? Just like many other places Kinnick Stadium has a worker shortage. Barta stated that the stadium will usually employ up to 1,000 workers for a home game. For Saturday's game, they're struggling to reach 500. Barta urged fans to come early to avoid the worst wait times.
Other changes this season that could lead to wait times include the change to mobile ticketing. Now your gameday ticket is one your phone. Fans are encouraged to have their ticket loaded prior to showing up at Kinnick. Another reminder that concession stands and parking lots will no longer accept cash this season, going with card-based payments, according to KCRG.
But hey, after a long wait at concessions you'll be able to buy a beer at Kinnick this year. Beer sales will begin when the gates open and end at the start of the 4th quarter. You can find out details on everything else you need to know for gameday at the Iowa Football Gameday website. LET'S GO HAWKS!!
A Look Inside Iowa City's New Hotel Across from Kinnick Stadium
You Know You're From the Midwest When...
We asked listeners to complete the sentence: "You know you're from the Midwest when..." and we got some very accurate responses! Here's a look at some of our favorites.