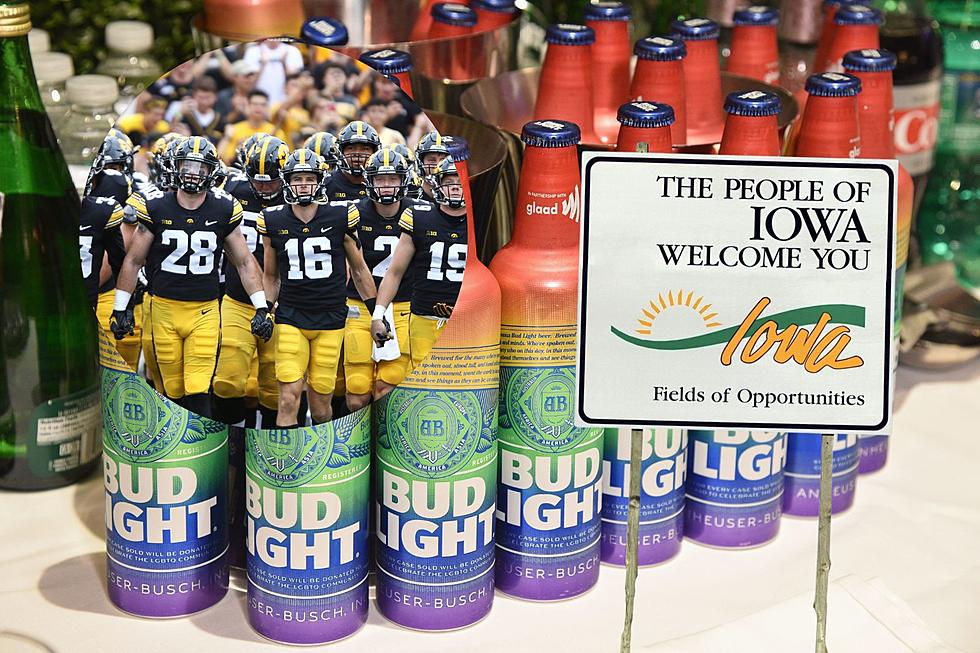 Bud Light Is Trying To Win Back The Hearts Of Iowa Fans
Getty Images, Canva
The 2023 college football season kicks off this Saturday in Iowa. The #25 Iowa Hawkeyes will take on Utah State in Iowa City with kick-off slated for 11 a.m.
Even though Busch Light is the unofficial beer of the state of Iowa, its parent company Anheuser-Busch has released its annual Hawk Can amidst a controversial summer and terrible sales.
Bud Light Gets Dethroned As America's Best-Selling Beer
Over the summer, Bud Light (owned by Anheuser-Busch InBev) fell off its throne as the best-selling beer in the U.S. The world's largest brewer said earlier in August that revenue in the U.S. dropped by 10.5% in Q2 (April to June) from a year earlier, according to NBC News.
In June, the beer that took Bud Light's number one spot after a more than two-decade run at the top was Mexican lager, Modelo Especial. Modelo is also owned by Anheuser-Busch InBev.
Bud Light's Summer Controversy
While Anheuser-Busch InBev said the reason for its sales decline this summer was,
"...primarily due to the volume decline of Bud Light."
Back in April, Bud Light sent transgender social media influencer Dylan Mulvaney a commemorative can of beer. That campaign came with major backlash from conservative groups and figures, according to NBC News.
After receiving the Bud Light cans, Mulvaney posted a video on her Instagram account immediately starting the calls for boycotting Bud Light.
After a long summer of losing money and Bud Light drinkers, Bud Light once again has released its annual Hawk Can ahead of the Hawkeyes' first football game.
Bud Light Is Still Cheering On The Iowa Hawkeyes
Since 2019, Bud Light has been creating the annual Hawk Can. In its inaugural season, Bud Light not only released logoed cans with the 32 NFL teams but all four colleges including Iowa, according to the Des Moines Register.
In a social media post by 7G Distributing, a beer distributor in Eastern Iowa, they showed what the new annual Hawk Cans look like for customers looking to drink beer that also cheers on the Hawkeyes.
Will these limited-edition cans be a favorite of Hawkeyes fans this football season? Busch Light is still a solid favorite in Iowa so I don't think Anheuser-Busch will be hurting either way.
Go Hawks!
Best Quad Cities Area Dive Bars
Here are some of the best 'Hole in the Wall" taverns in the Quad Cities
1 Topping. 1 Hour. 2 Competitors. Can You Finish This Dump Truck Challenge?
There have been 100's of attempts at finishing the Dump Truck Challenge at Back Shop Pizza. Here are just a few competitors...