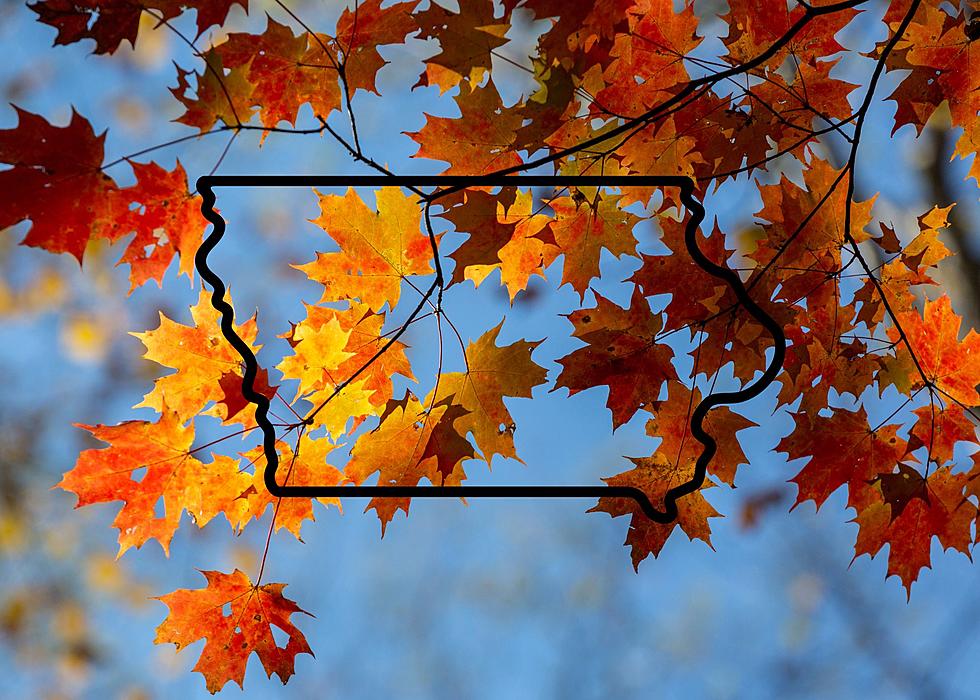 When Will It Start Actually Looking Like Fall In Iowa?
Canva
Though we're barbecuing in Eastern Iowa now, we're getting closer to fall weather.
If you've been ready to set out porch pumpkins, making pumpkin spice everything, throw on your chunkiest sweaters, and just all around embrace all things fall, you're probably finding that really hard to do at the moment.
Unless you've been living under a very sweaty rock lately, you know that we're under an Excessive Heat Warning this week due to a heat dome. It's feeling like the opposite of fall right now.
Once it does actually cool off in the fall, one of my favorite things to do is go for a drive and look at the pretty foliage. The colorful trees are just lovely and the colors will peak in Iowa before you know it.
Iowa's Peak Fall Foliage Forecast For 2023
According to the Iowa Department of Natural Resources, last year, most of the state's peak colors were done by the end of October. You have a short window to go see the bright colors according to the forecast.
On average, for northeast Iowa, the best time to see the fall colors is the weekend closest to October 10th, according to the Iowa DNR.
Some peaks in the state can be as early as the last week in September but Rove says that, overall, mid-October is your best chance to see bright fall colors across the state.
A scenic fall drive with a salted caramel whatever sounds fantastic but there's no word yet on how much this nasty heat dome could impact the foliage forecast.
Do Not Leave These 12 Items In Your Car In The Iowa Heat
It's a toasty summer. Keep your stuff safe and don't leave these items in the car.
LOOK: Most common fast food chains in Iowa
Stacker
compiled a list of the most common chain restaurants in Iowa using data from the Friendly City Lab at Georgia Tech.
The following statistics are based on data from the year 2022