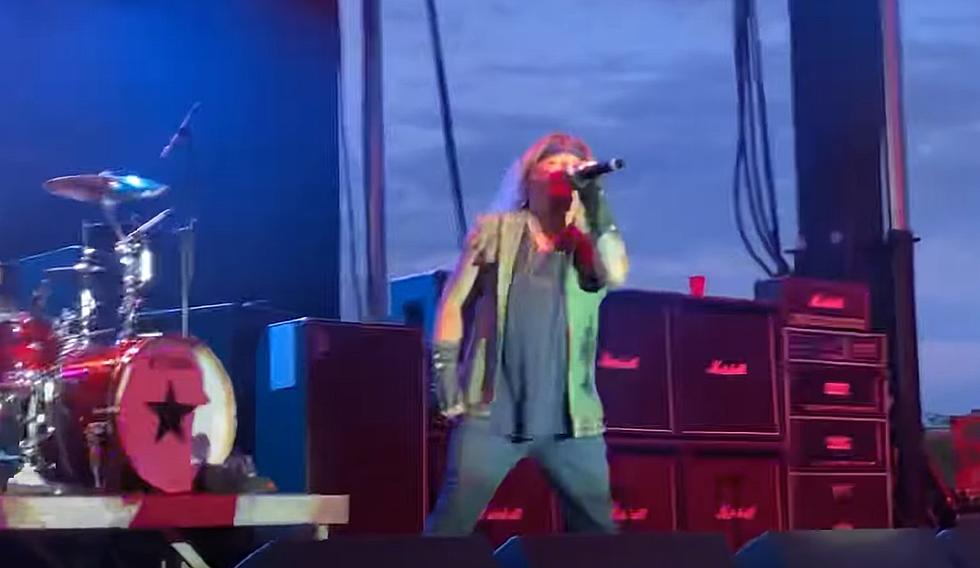 Dr. Sing Good? Vince Neil Will Be Near Iowa – Remember Last Time
Vince Neil via djruden on YouTube
Remember when Vince Neil came to Iowa earlier this year? He performed at the 2021 Iowa River Valley Festival in Boone back in late May, around Memorial Day. Vince appeared fully sober and genuinely excited to be at the festival. The various (and now infamous) videos show him, and his band rockin' away. No stumbling or slurring. Just... um, low-quality singing. Maybe you've blanked on the whole affair, let's revisit the Motley Crue frontman's show:
Vince Neil and his band kicked the show off with Crue classic Looks That Kill then jumped into Dr. Feelgood, check out the video of the performance, but remember, it's hard coming back to live concerts when you've been sitting around for over a year because of the pandemic:
Vince belting out the Beatles classic (and Crue cover) Helter Skelter.
But sadly, 14 songs into his outing, Vince stopped very early into Girls Girls Girls. He apologized to the Boone crowd and then left as his band awkwardly continued providing back-ups of the song's chorus.
Vince is coming BACK to the Midwest!
If you wanted to see this unique show and feel guilty you missed out... for whatever reason, now is your chance! Vince Neil is returning to the Midwest, specifically Illinois. Our sister station 96.7 The Eagle reports the Crue rocker will be in Oswego, Illinois. That's under 3 and half hours from Cedar Rapids. He will be performing at Vet Fest 141 Oswego which kicks off on August 26th. Vince will be headling a show on Saturday, August 28th. You can get more info, and tickets to the show here.
Could be fun. Could be a trainwreck. Either way, make sure your phone is fully charged so you can get some video of the concert.
The 100 Best Places to Live in the Midwest
Did You Know These Famous People Were From Iowa?