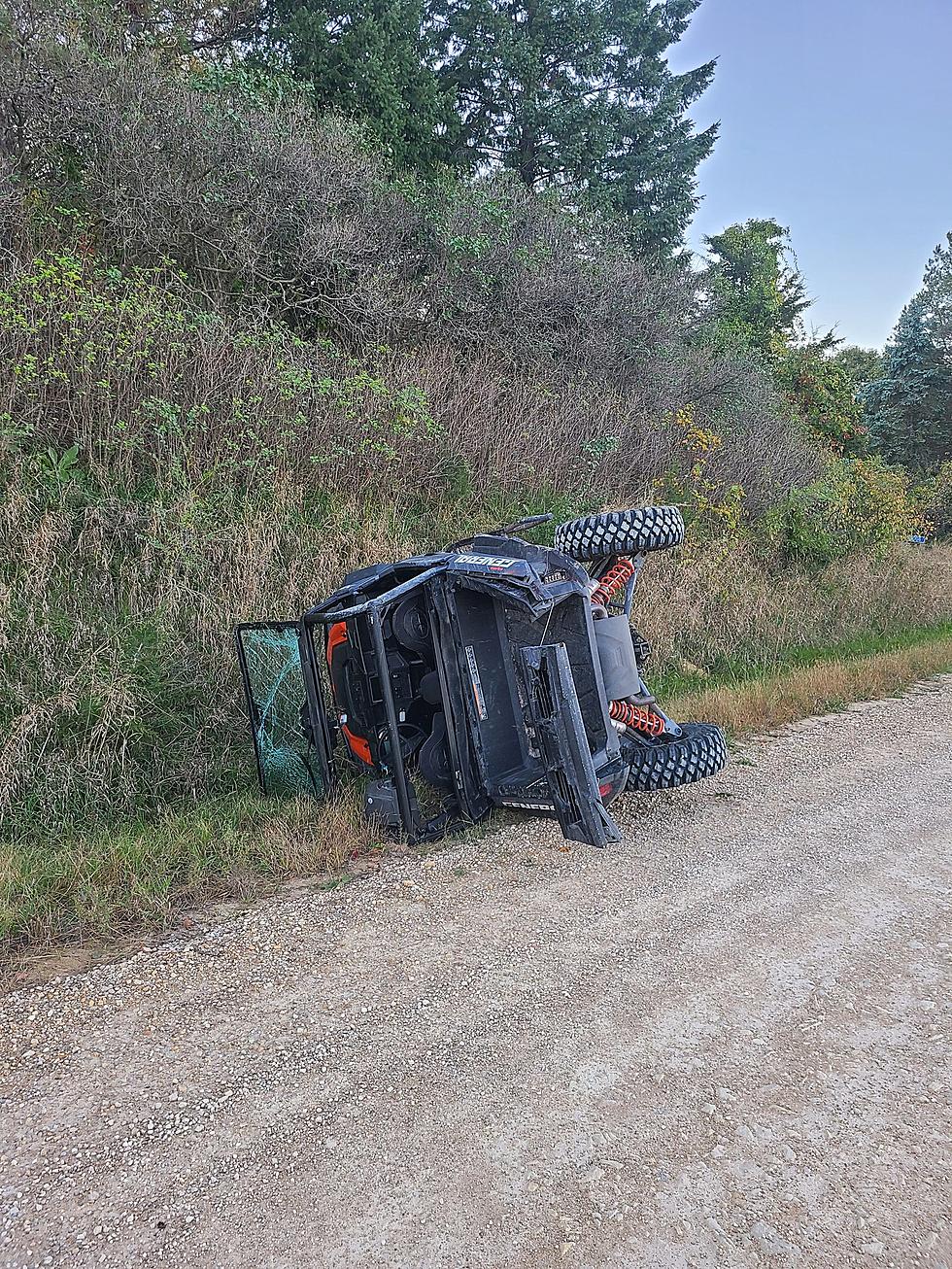 UPDATED: Person Killed in Linn County UTV Rollover Identified
Linn County Sheriff/Twitter
[UPDATED 10/18 4:15 PM] The name of the person killed in a UTV rollover has been released.
According to the Linn County Sheriff's Office, 55-year-old Scott Bird of Central City was killed Sunday afternoon when he lost control of the UTV he was driving and was ejected from the vehicle.
[ORIGINAL STORY] The Linn County Sheriff's Office says that one person is dead following a UTV crash and rollover near Central City. The accident happened near the 5000 block of Red School Road.
According to a press release from the Linn County Sheriff's Office, deputies responded to the scene at around 5:04 p.m. on Sunday. After arriving, crews discovered that a driver was ejected from a 2020 Polaris General UTV after it had lost control while traveling north on Red School Road. It then rolled into the west ditch. Officials say that the driver was the only one in the vehicle at the time of the accident and was pronounced dead at the scene. The driver was not wearing a seatbelt or helmet at the time of the incident.
The identity of the driver is being withheld pending notification of family members.
The accident remains under investigation by the Linn County Sheriff's Office.
Want to keep up to date with the latest in local and music news? Download our app! It's completely free and not only will you be the first to know about breaking news, but we'll also keep you updated on concerts and other events coming to the area. You'll also have exclusive opportunities to win tickets. What are you waiting for? Get the free app today.
12 Stupid Iowa Laws Still on the Books
You Know You're From the Midwest When...
We asked listeners to complete the sentence: "You know you're from the Midwest when..." and we got some very accurate responses! Here's a look at some of our favorites.