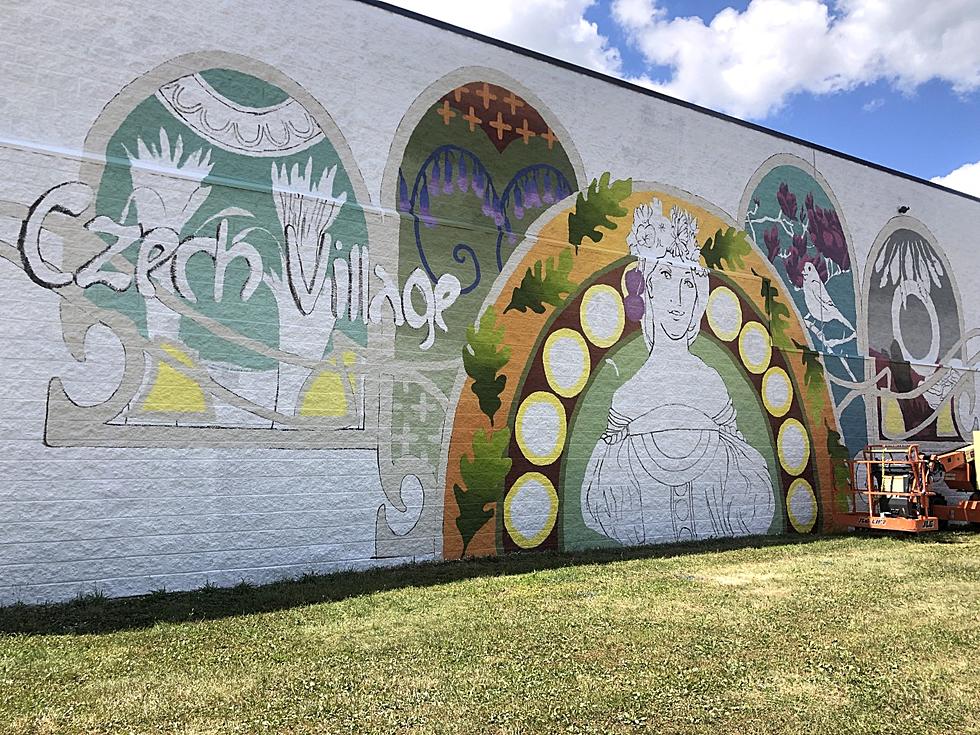 Beautiful Mural Being Painted in the Czech Village
Larson
The Czech Village is getting some new art and so far it looks pretty darn cool!
She told me the mural is a result of the Czech Village New Bohemia SSMID working together with the Czech Village New Bo District.
Vernon told me, "We're are very excited to be working with SSMID and with so many sponsors who are making the mural a reality! Everyone who passes by seems to make a positive comment or stops to take a photo or a selfie. We're all very excited and we can wait until it's finished!
The Czech Village New Bohemia SSMID had a goal to create a "long-term piece of public art on the Czech Village." I think it looks great and I love the design they went with. The Czech Village is a great part of Cedar Rapids and I'm glad improvements like these are happening.
Artist Ali Hval is the person that is painting the mural. The hope is to have it completed by late August or early September. I visited the mural yesterday and it looks like Ali is making some great progress.
The Czech Village is one of my favorite parts of Cedar Rapids. I love the shops, the bars, the museum and it's a great place to drive through on a bicycle. I hope the improvements continue, the Czech Village is an important part of the history here in Cedar Rapids.
To view the mural, go to the Czech Village (16th avenue SW in Cedar Rapids) and proceed toward the 16th Avenue Bridge. The mural is on the east side of the Novak building at 56 16th Avenue which houses Graham Construction. The mural faces the Clock Tower.
For more info on the Czech Village, you can visit crmainstreet.org and sign up to receive the weekly e-newsletter that is full of Czech Village and New Bohemia happenings.
-
LOOK: Sidewalk Mural At Kinnick For Healthcare Workers