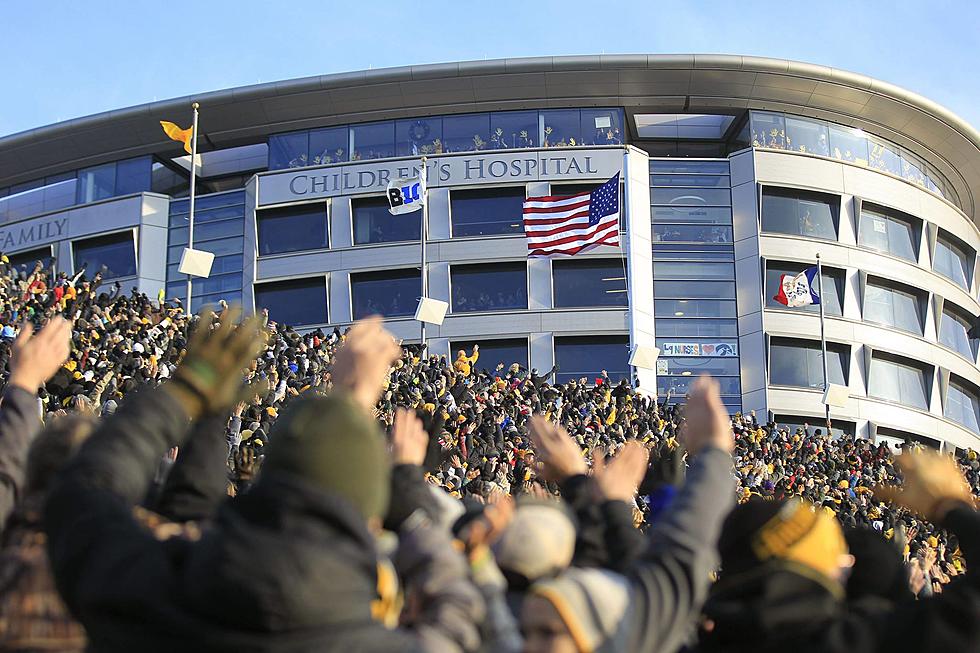 You Can Do the Iowa Wave on Facebook This Season
Art Your Look via Facebook
One of the best new traditions in college football will continue this fall, even if we don't have a typical football season.
According to a new article from KCRG, Eric Lewis of Tipton, Iowa has started a Facebook group called "Wave On, Iowa." The description on the page reads:
"Welcome to Wave on Iowa! In these tough and troubled times we all need something to keep us together and keep us positive. Feel free to share pictures and videos for your neighbors, friends, or loved ones like a wave of encouragement, just like you are at Kinnick after the 1st Qtr, or a special post at 1pm every Saturday."
Group members are encouraged to post their "wave," including messages to kids and staff members at the University of Iowa Stead Family Children's Hospital, on Saturday afternoons at 1 p.m. Eric said in his interview with KCRG that it's a "positive distraction." The Facebook group currently has 1,603 members (1,604 if you include my pending request!), and hopefully that number will grow as we approach the fall.
Eric isn't taking all the credit for the group, though. He says he got the idea from University of Wisconsin fans when he came across the Facebook page for a virtual "Jump Around," which is their team's tradition during the 3rd and 4th quarter of each home game.
I think families at the children's hospital look forward to seeing that wave just as much as football fans look forward to doing it, so I'm glad it will live on, despite the COVID-19 troubles that sports teams are currently facing. You can read more on the virtual Iowa Wave HERE. Click HERE to join the Facebook group.
Duckling Rescue in Downtown Cedar Rapids