Woman Shot At Shoplifters, Missed and Shot Store's Employee
Maricopa County Sheriff
A woman in Phoenix has been arrested after thwarting a robbery attempt in the worst way possible.
According to the reports, around 9:15am on Saturday, Nya Reyes was walking her dog near an Ace Hardware when she spotted two people running out of the store with merchandise, followed by two employees who shouted at them to stop.
One jumped into a vehicle and started driving, while the other continued running and hopped in before it reached the end of the parking lot.
Thinking she was T.J. Hooker, she pulled out her gun and immediately fired two "stop shots" at the car to disable it.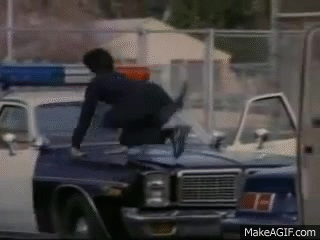 She missed, and the vehicle got away, but it was then realized one of the Ace Hardware employees did not, and had a bullet hole in his knee.
Police say Reyes immediately disabled the weapon, and cooperated when they arrived. The employee was taken to the hospital and treated for his injury.
Reyes is facing charges of aggravated assault with a deadly weapon and discharging a weapon within city limits, as she was not within legal bounds to discharge the weapon.
No other details about the shoplifters have been released.
Read more at ABC 15
Enter your number to get our free mobile app
Top 20 TV Shows of 2020