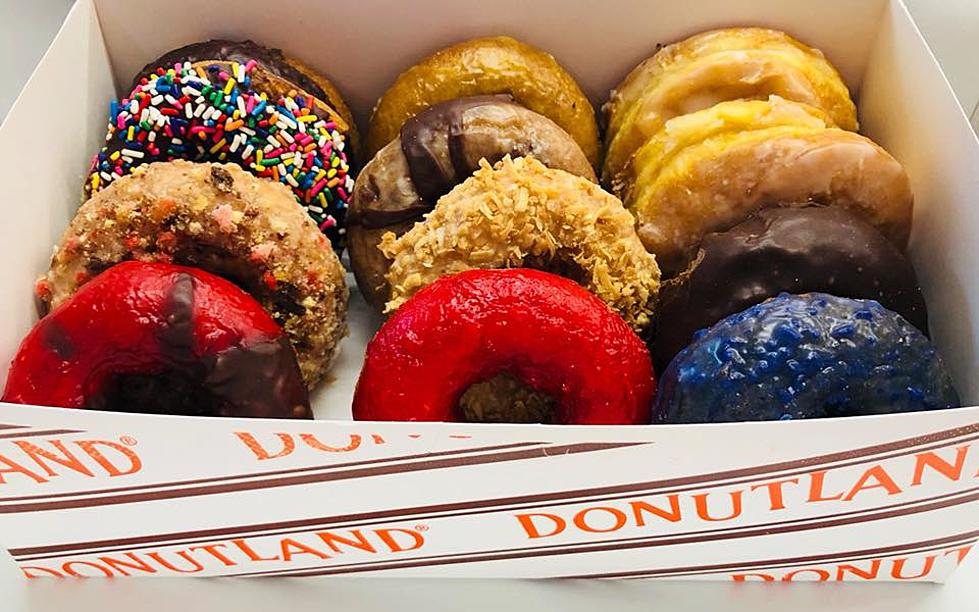 Vote Now: Popular Eastern Iowa Donut Up for National Award
Facebook via Donutland
One of the Corridor's favorite donut shops has been chosen among America's best! They recently boasted the news on Facebook.
It's called the "Underground Donut Tour" and according to the Facebook post:
The Underground Donut Tour is America's only food tour specializing in donuts. We showcase the truly original & delicious donuts each city has to offer. Join us on a donut adventure in Chicago, New York, Portland, Seattle, Nashville, New Orleans & more!
In the running this year is one of Donutland's most popular items, the Cherry Chocolate Chip Donut.
Voting runs through Tuesday, May 17, and is broken down into specific categories. You'll have to scroll down quite a ways to get to the Donutland item, but you can check out all the nominated donuts in the different categories here (The voting link is at the top of the page).
As a reminder, Donutland has several stand-alone locations including the classic Center Point Road NE store, the soon-to-open Williams Blvd. location, and Iowa City. They are also available through Lu's Deli in NewBo and at Press Coffee in Iowa City.
All the winning donut shops get $500 each and the title of "America's Favorite". In addition, 5 random voters get tickets to the "Underground Donut Tour" itself.
Want to keep up to date with the latest in local and music news? Download our app! It's completely free and not only will you be the first to know about breaking news, but we'll also keep you updated on concerts and other events coming to the area.  Get the free app today.
25 Local Businesses With Great Customer Service
You Know You're From the Midwest When...
We asked listeners to complete the sentence: "You know you're from the Midwest when..." and we got some very accurate responses! Here's a look at some of our favorites.