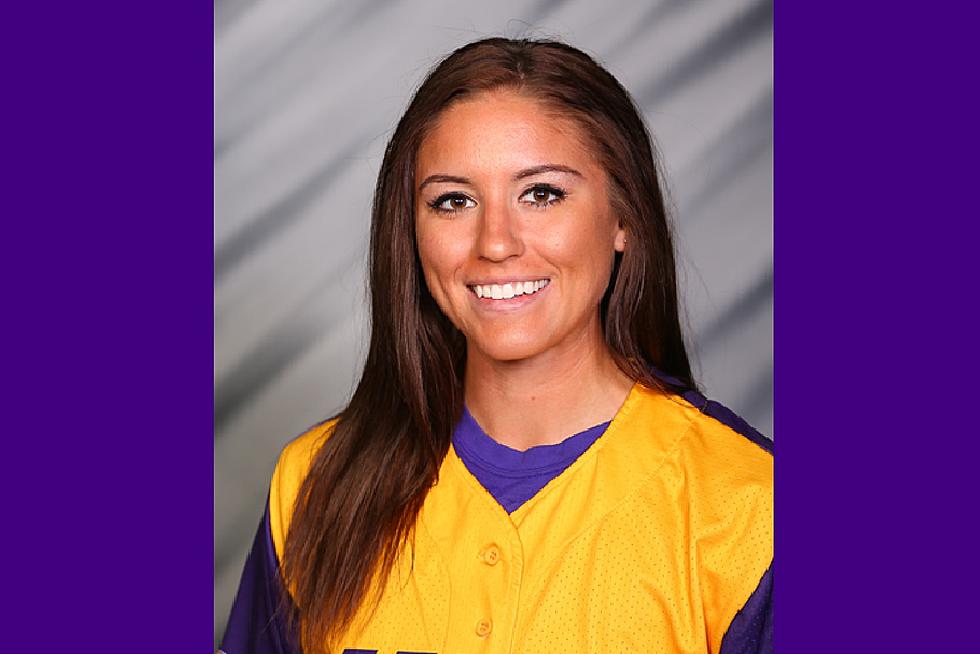 UPDATE: Police Release Names In Waterloo Highway Shooting
Micalla Rettinger / Courtesy: UNI Sports Information
Authorities have identified the woman killed and the man injured a weekend highway shooting in Waterloo.
According to a Waterloo police report, former UNI softball player Micalla Rettinger, 25, of Cedar Falls, died when a bullet shattered the window of the SUV she was driving on U.S. Highway 218. A passenger, 32-year-old Adam Kimball, was injured by the same bullet. Another male passenger wasn't hurt.
The incident happened around 2:30 AM Sunday near the Cedar River bridge.
Police said a single bullet apparently struck the vehicle as it was going south, entering Waterloo. The bullet penetrated the vehicle, striking Rettinger in the neck before hitting Kimball. Rettinger was able to pull over after being shot, then died at the scene.
Kimball was initially taken to UnityPoint-Allen Hospital in Waterloo for treatment. He was later transferred to University of Iowa Hospitals and Clinics in Iowa City.
Investigators are trying to determine where the bullet came from that struck Rettinger's vehicle. They're asking for the public's help and offering a $6,000 reward for tips that lead to an arrest. Anyone with information about the case should contact Waterloo police or Cedar Valley Crime Stoppers at 855-300-TIPS (8477).
Rettinger played softball at UNI from 2013-2016. A native of Lenexa, Kanas, she started or appeared in each of the Panthers' 205 games during that span, leading the team with 56 hits her senior season. Rettinger was named to the all-Missouri Valley Conference second team as a junior and senior in 2015 and 2016.