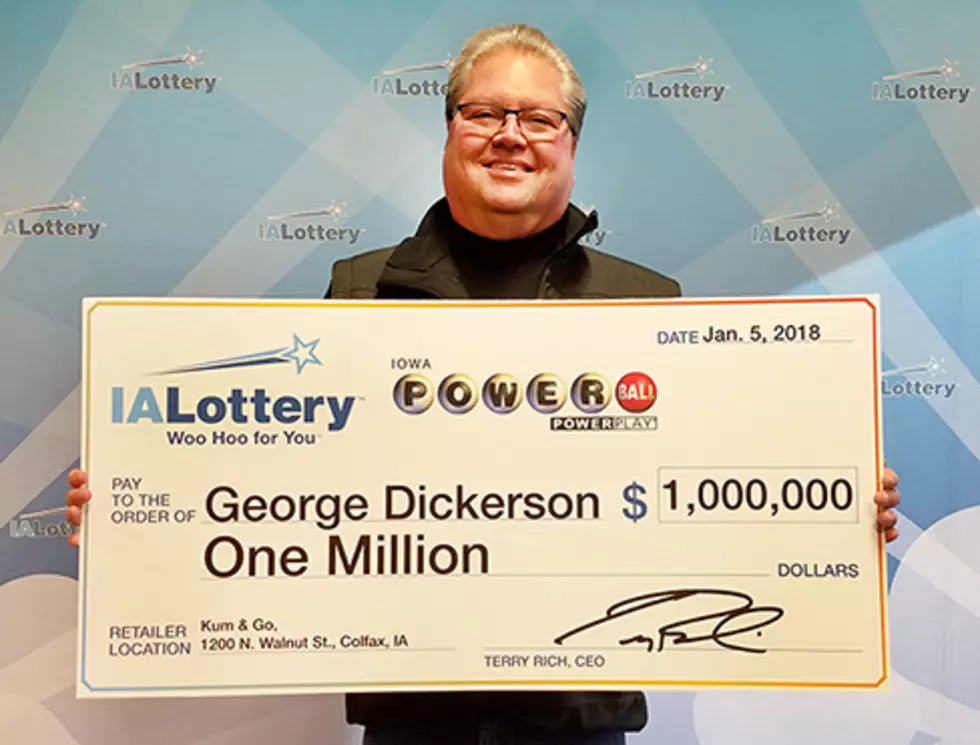 The Story Behind Iowa's Newest Millionaire
Iowa Lottery
Meet Iowa's newest millionaire. His name is George Dickerson and he lives in Colfax. George matched 5 out of 6 Powerball numbers last week. He was just one number away from a share of the $390 million dollar grand prize!
According to a news release, George told lottery officials in Clive, "I almost didn't buy a ticket that night. It was freezing outside and I didn't want to leave my house." He ended up leaving, and now he's $1 million dollars richer!
He also told the lottery officials the machine wasn't working at the first store he visited. He had to find another store just a few minutes before the cut-off time. His persistence really paid off and life is pretty good for George Dickerson!
His winning ticket was purchased at the Kum & Go store at 1200 N.Walnut Street in Colfax. To view the entire news release from the Iowa Lottery, visit this link.