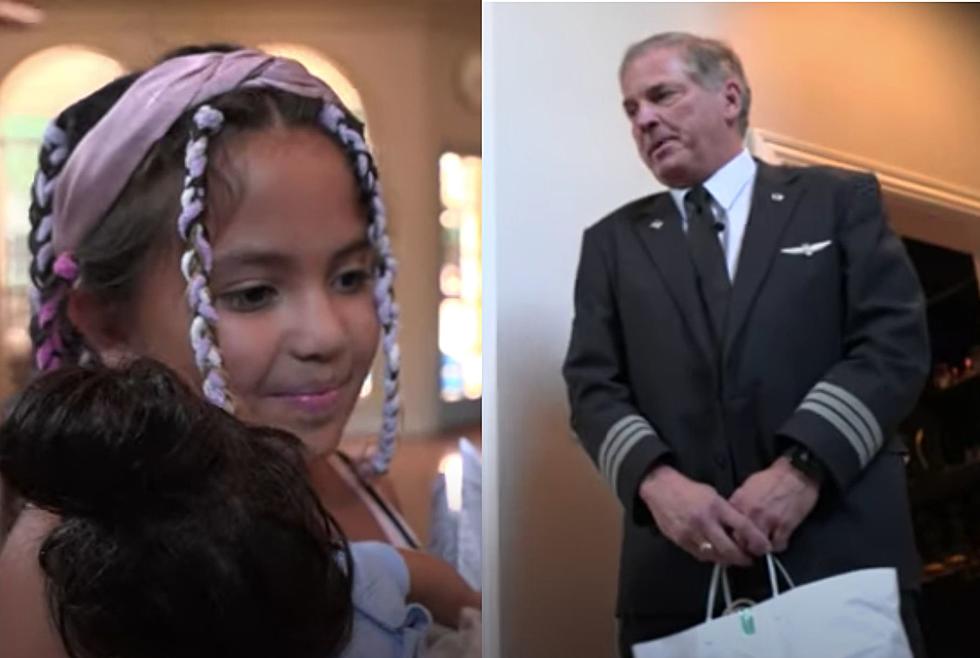 Texas Pilot Helps Reunite 9-year-old With Her Lost Best Friend
ABC 8
Nine-year-old Valentina Dominguez was heartbroken when she realized she had left her best friend, beloved American Girl doll, Beatrice, on a plane during a family trip to Tokyo.
"Beatrice was a big part of our lives for the past three or four years," said her father Rudy Dominguez. "I am feeling sad because she is very sad."
Lost Best Friend
Despite searching through their luggage, the family couldn't find the doll and feared it was lost forever. The overseas family trip was three weeks ago.
However, thanks to the power of social media and a kind-hearted pilot named James Danen, Beatrice was found and returned to Valentina.
The Kind-Hearted Pilot
Danen, who frequently flies to Tokyo, went above and beyond to retrieve the doll from Turkish Airlines lost and found.
When he finally delivered the doll to Valentina, she was overjoyed and thanked Danen for his kindness. The pilot even gifted Valentina Japanese treats and a map showing all the places Beatrice had been.
"Thank you! Was she well-behaved on the flight?" Valentina asked Jim.
"It's my nature. I like helping people... that's just what I like doing," said First Officer James Danen of American Airlines. Danen has been flying with American since 1993 and just so happens to fly to Tokyo often. "I was really glad I could do something nice for somebody," he said.
The Dominguez family is grateful for the network of people who helped bring Beatrice home, and Valentina has learned an important lesson about being responsible for her possessions.
Flights From QC Restaurants You Have To Try
Flights are a trendy restaurant thing and they're really good when you can't decide what you'd like to try. Beers and wines are common flights, so we decided to find some you may not know about that are in our backyard!