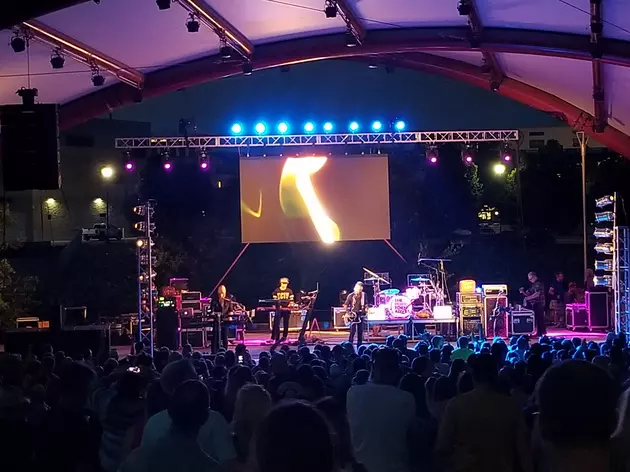 Pork Tornadoes Announce Parmaount Theatre Concert
Nicole Schroeder
The Pork Tornadoes will make a triumphant return to the Paramount Theatre on Saturday, February 9, 2019. Last year the band sold out the venue of over 1600 seats and attracted more than double that number of fans to their Uptown Friday Night appearance at McGrath Amphitheater.
Tickets for the  Paramount show are $10, $15 and $20 with a limited VIP premium ticket at $50 which includes a seat in first 5 rows, private party before the show with band performance, Q&A, photos, VIP lanyard and signed poster.
Pre-sale tickets go on sale this Friday, November 9th at 10 a.m.
General public tickets go on sale on Monday, November 12th at 10 a.m. and are available online at tickets.artsiowa.com, by phone at 319.366.8203 or in person at the Paramount Theatre Ticket Office.
Pork Tornadoes are a bit of an enigma to those that haven't seen them live. How is it possible for a local cover band to sell out the Paramount Theatre? How can it be that a local cover band has the attendance record for the McGrath Amphitheater? What about the head-scratching amount of views on their YouTube channel and fans on their social media pages?
Since the band's inception in 2007 in Cedar Falls, The Pork Tornadoes have quietly carved their niche and perfected their craft. "We have always played the same show, whether there are 5 people there or 20,000. It's all about having fun on stage and enhancing the show for our fans," says lead singer Mason Greve, who was 1 of 100 finalists on a not-to-be-mentioned national television singing program in 2014.
The band developed their signature sound by taking modern day pop songs and adding their own spin to them, which continued to skyrocket their popularity. However, they have never limited themselves to sticking with one genre. "We play songs that we want to play and it just so happens that we like all different decades and styles of music," bassist Cory Talbot said.
While pop and rock music is the band's speciality, their diversity is evident in their recent cover of classic country song, "Tennessee Whiskey." Their video has been viewed 1.2M times.
This show is the first stop for this band on what is shaping up to be the biggest year yet. With shows already booked across the country and fans from around the world starting to take notice, it is highly recommended that you see this band any chance you get, while you still can.
This show is all ages and begins at 8 p.m. with doors opening at 7 p.m.