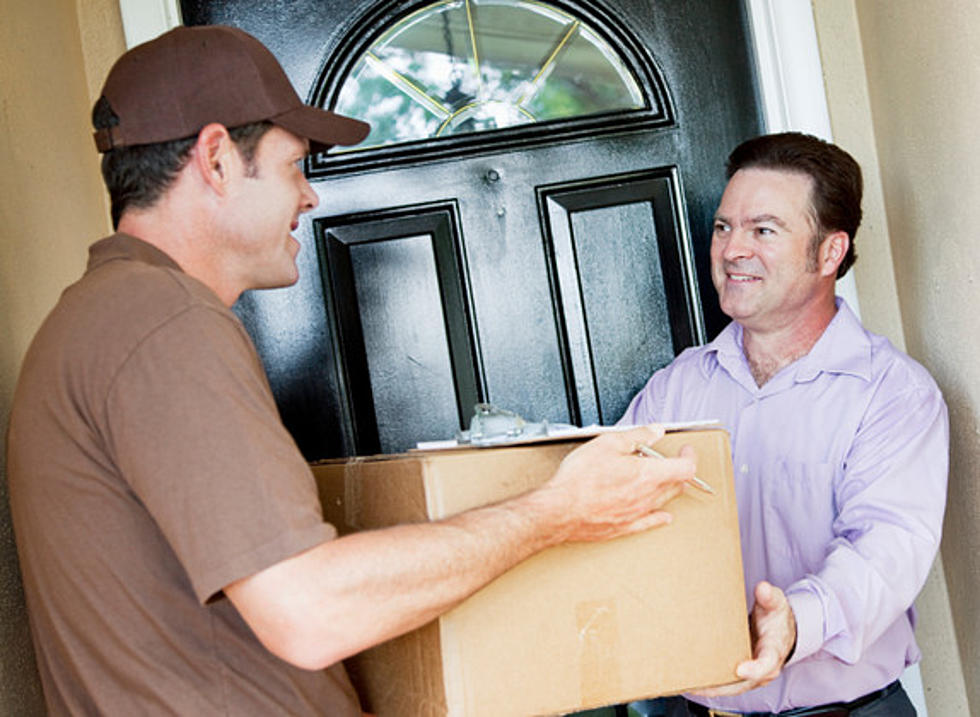 Marion Police Arrest Package Thief
Lisa F. Young, Thinkstock
[UPDATE]: According to a Gazette report, a man was arrested Wednesday afternoon by the Marion Police Department, after being caught stealing packages from a front porch on Jonquil Lane. The resident of the home was able to identify the suspect and a search warrant was issued on the home of Adam Bergman, who now faces fourth-degree theft charges.
The following reminders will keep your home safe this holiday season.
Avoid displaying your Christmas tree and gifts in front of a picture window facing the front yard
When out shopping, place purchases out of sight and leave vehicle locked
Have a neighbor or family member check on your home periodically if away for an extended period of time
You might also remember the reports last fall about the Eastern Iowa family who used their home surveillance equipment to catch a thief who had been stealing packages delivered to their door. It's a good reminder to be alert for an increase in that activity this time of year, as Christmas approaches. If you don't have the time, or money, at this stage to install fancy video equipment around your house, there are still some good tips to protect your deliveries and gifts, and the latest such set of guidelines come from Yahoo.
Request a signature. When you order a package, to be delivered to your home or someone else's, sign up for signature request service, if available. Of course, you'll have to make sure you or they are available at home when the package arrives, but it will not be delivered unless signed for and the signature verified.
Sign up for free delivery programs. These are services like UPS' My Choice and FedEx's Delivery Manager that let you control when, where and how the package is delivered.
Pick up the package yourself. You could just have the package left at the nearest UPS or FedEx site or post office to pick up yourself after being notified it's available. This certainly like one of the safest ways to protect yourself.
But it's not just deliveries you have to worry about. Yahoo also reminds us to do such things as only shopping through secure, reliable, familiar sites if shopping online, use secure Wi-Fi connections if not using your own, use credit as opposed to debit whenever possible for easier protection against fraud. You can also set up mobile alerts through your bank and credit card companies to easily be notified if such fraud does occur.
It may all seem common sense, but we see these tips every year so it's worth the reminder. Be safe, enjoy your gifts, both given and received, and Merry Christmas!