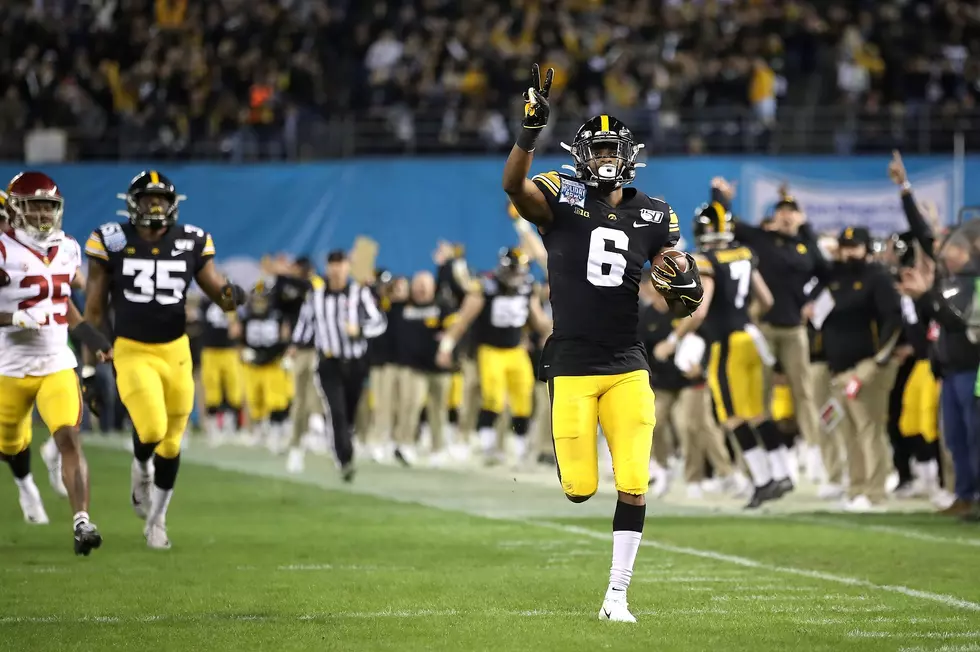 Iowa's New 2020 Football Schedule Released
Sean Haffey, Getty Images
Take three. That was my first thought as I started this story. This marks three times there has been a schedule released for the 2020 Iowa football team. Let's put this one in ink. If it doesn't stick this time, there won't be a season.
Enter your number to get our free mobile app
The Iowa Hawkeyes, along with every other team in the Big Ten Conference, will only have an 8-game regular-season schedule this year, but a ninth game is guaranteed. On the same weekend as the Big Ten Championship Game, which will be played on Saturday, December 19, there will be six other games. Those "consolation" games will feature the other 12 Big Ten teams, according to CBS Sports.
The second-place team in the West Division will take on the second-place team in the East Division, the third-place teams in each division will play, and so on. The conference is likely to make tweaks to those six games, in order to avoid repeat games from the 8-game regular season.
The 8-game regular season, obviously won't feature any bye weeks with teams beginning to play the weekend of October 23 and 24, and concluding the regular season the weekend of December 11 and 12.
Here's how the 2020 Iowa football schedule looks, according to CBS Sports. Some of these games could be moved to Friday:
Saturday, October 24: at Purdue
Saturday, October 31: vs. Northwestern
Saturday, November 7: vs. Michigan State
Saturday, November 14: at Minnesota
Saturday, November 21: at Penn State
Saturday, November 28: vs. Nebraska
Saturday, December 5: at Illinois
Saturday, December 12: vs. Wisconsin
Weekend of December 19: TBD: Big Ten Championship Game or Consolation Game
Kinnick Stadium will stay largely quiet, in the stands, on game days this season. Tickets aren't being sold to fans but the families of players, coaches, and staff may be allowed in.
Iowans Show Off Their Hawkeye Spirit