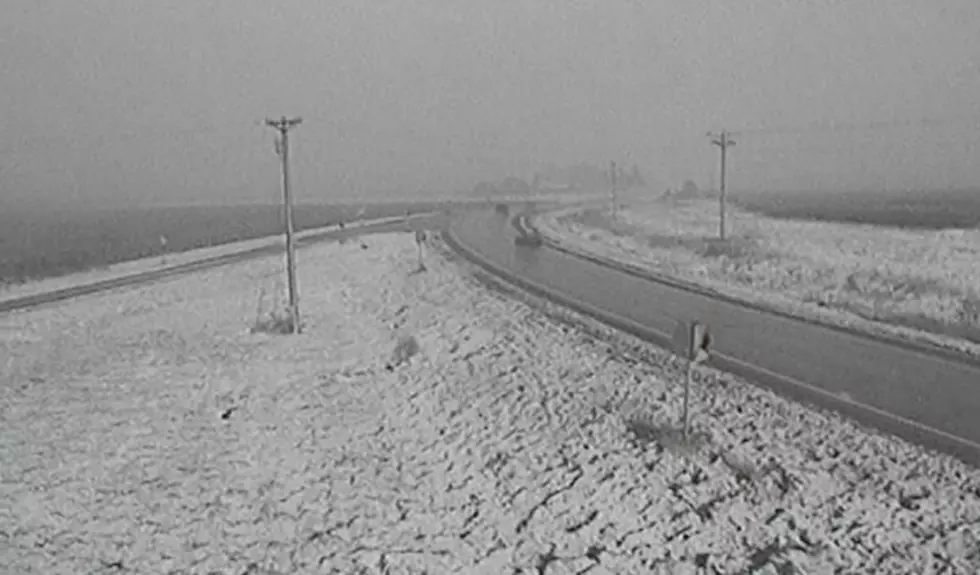 Iowa See First Snow on Saturday Oct. 12
IOWA DOT
When I was a kid October 12 was known as Columbus Day. Maybe it still is, but I think they made it one of those "Monday" federal holidays years ago, to give government works a day off.
But October 12, 2019 might be remembered as the day of Iowa's first snow of the year, and that's no small discovery.
OK, the snow was limited to a small section of northeastern Iowa, specifically in Howard County. According to CBS 2/FOX 28 Weather the Iowa DOT highway cameras shows snowfall on Hwy 9.
And it's not too early for snow. Do you remember when it snowed in Iowa on October 10, 2009?
According to the National Weather Service it was one of the earliest first snow jobs of the season in Iowa, with Des Moines getting a blast of white stuff that spread east through towns across I-80, right up to the edge of Cedar Rapids and Iowa City.
We have one word for early snow: %#&%!