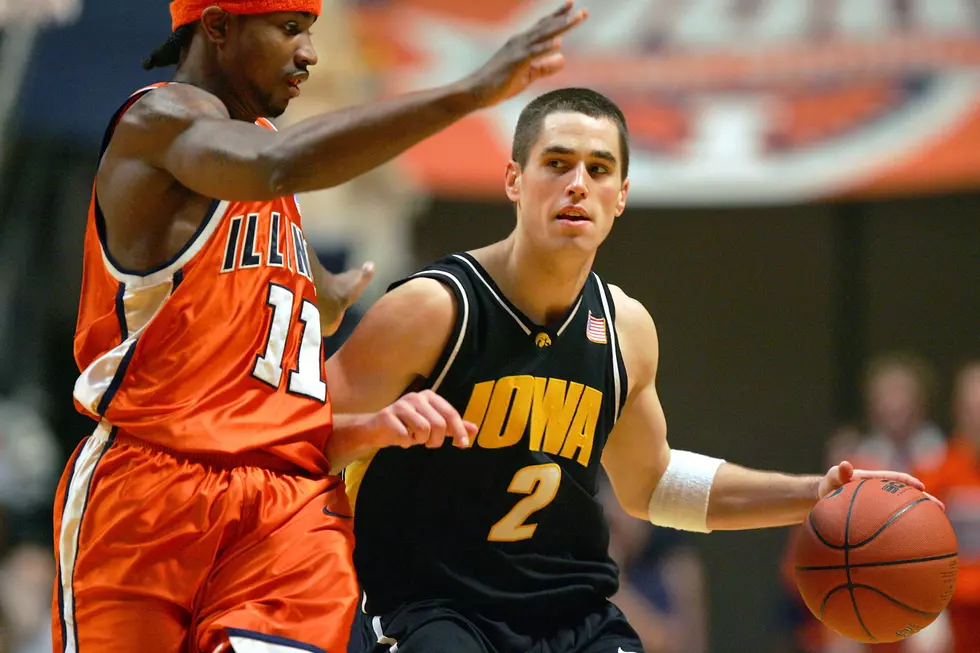 Former Hawkeye Jeff Horner Hopes Cancer Battle is Behind Him
Jonathan Daniel, Getty Images
During Jeff Horner's career at the University of Iowa, he became Iowa's all-time leader in assists with 612. He still holds that record. Last summer, the former Hawkeye who was always thinking of his teammates when he had the basketball, had to concentrate on himself. On his health.
Horner, who played at Iowa from 2003 to 2006, was diagnosed with testicular cancer in August of 2019. Now the head's men's basketball coach at Division II Truman State in Kirksville, Missouri, Horner underwent more than 120 hours of chemotherapy treatment.
Thursday, June 25 is a big day for Horner. That's the day he has an appointment and hopes to get a third consecutive scan that's free of cancer.
Horner, who played professional basketball in both France and Belgium after leaving the University of Iowa, said doctors told him it could be a full year before he was back to normal after the treatments. He's slowly trying to work himself back into shape.
Entering his third season as coach at Truman State, which went 23-8 last year and tied for the conference regular-season title for the first time since 1979, Horner's outlook has changed since his cancer diagnosis. He told the Globe-Gazette,
You get diagnosed with cancer, and you are fighting for your life, you start to realize that there are more important things in life than winning a basketball game. Spending more time with my wife and two kids is super important as well. It can be taken away from you in a heartbeat.
I'll be thinking of you on June 25, Jeff, and so will Iowa fans and your former teammates.