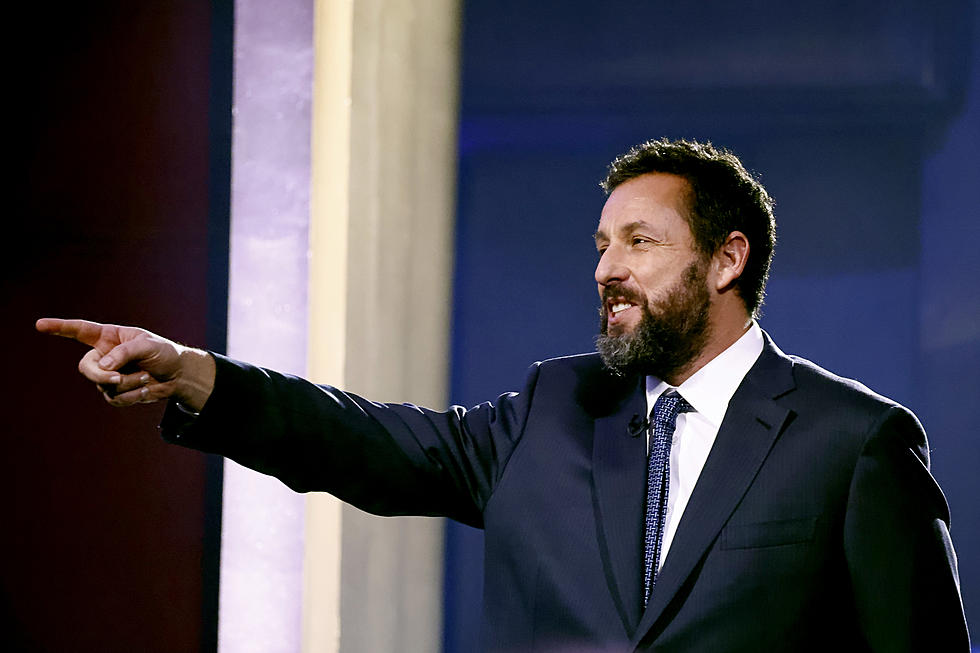 Comedy Legend Adam Sandler To Perform In Iowa This Fall
Getty Images
Adam Sandler is a household name when it comes to the world of comedy. Perhaps no Saturday Night Live alum has achieved the level of sustained success as the 'Sand Man.' The comedy legend is going on tour this fall and lucky for us, it includes an Iowa stop just in time for the holidays!
Sandler will launch his 'I Missed You' tour from October through December of this year, according to the Des Moines Register. Only 25 cities are on the schedule, and one of them just happens to be Des Moines, Iowa! Sandler will play Wells Fargo Arena in Des Moines on Monday, November 13th.
Adam Sandler began his career at Saturday Night Live as a writer in 1990. A year later he became a regular on the show and became known for his fun, original songs like 'The Thanksgiving Song' and 'The Chanukah Song'. He was let go from the NBC show in 1995. Sandler didn't let his firing from SNL deter him.
Eventually, Sandler formed his own film production company and named it after one of his first post-SNL movies. Happy Madison Productions, named after Billy Madison. Sandler starred in a number of classic comedy movies like The Wedding Singer, The Waterboy, Big Daddy, Mr. Deeds, 50 First Dates, and Grown Ups. But Sandler would also show his dramatic acting ability in films like Punch Drunk Love and Uncut Gems.
In 2016 Sandler began working with the streaming service Netflix and has released titles with them that include The Ridiculous 6, Murder Mystery, Hustle, and his latest You Are Not Invited To My Bat Mitzvah which stars his real-life daughters!
Tickets for Adam Sandler's November 13th show in Des Moines will go on sale this Friday, September 15th at noon. They can be purchased at Hy-VeeTix.com.
Where to Eat if You're Going to a Concert at Wells Fargo Arena
Heading to an event at Wells Fargo Arena or the Iowa Events Center in Des Moines? We've got you covered! We put together a list of restaurants within walking distance (15 minutes) of the venues that are open for dinner and have a Google rating of 4-stars or higher. Here are some of your options:
CHECK IT OUT: The Best Movie Character Names of the 1980s