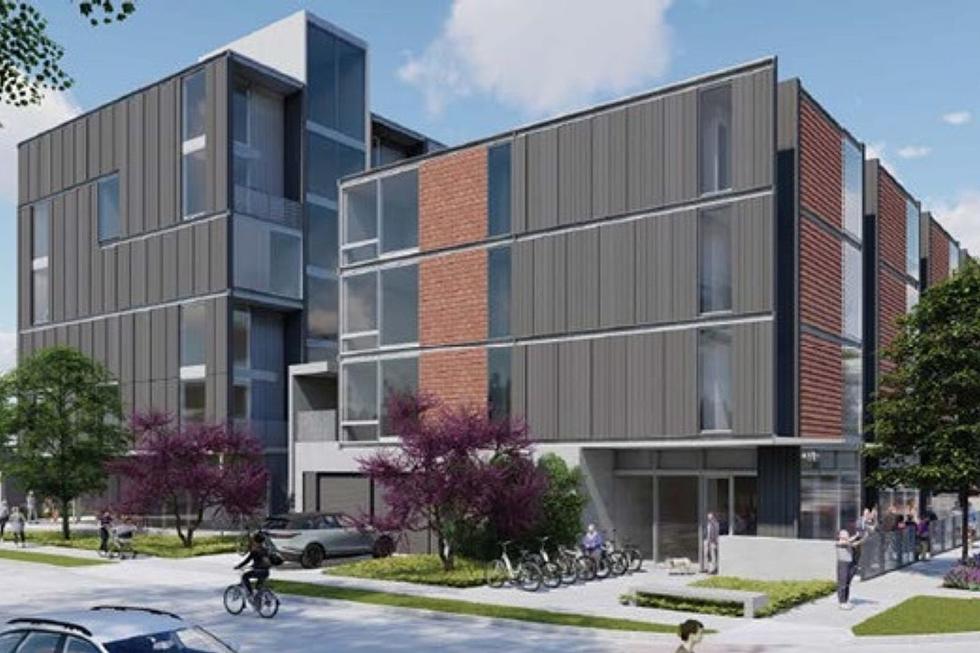 Cedar Rapids City Council to Consider Development Proposal Near Cedar River
High Properties/City of Cedar Rapids
A portion of Cedar Rapids city-owned real estate could soon be home to a pair of new buildings.
Tuesday, June 27, the Cedar Rapids City Council will consider a development proposal on the city's southeast side. The property is just a short distance from a floodgate that was completed in 2020.
In March of 2023, the City of Cedar Rapids put out a request for proposals on land at 116 16th Ave SE (area in red on the map below). Four proposals were received and a Review Panel studied each. In the end, they recommended a proposal from High Properties, a company based in Cedar Rapids.
High Properties proposal calls for two buildings to be constructed on the property at a total cost of more than $23.7 million. One of the structures would be a six-story residential building that faces the Cedar River. It would have 63 units.
The below photos are of the 6-story building. This view is from the 16th Avenue Bridge.
This shows what it would look like from the levee on the west side.
The second building would be a 4-story mixed-use that would face 2nd Street. It would have 22 units and over 1,400 square feet of commercial space.
This view shows the close proximity of the buildings.
Below is an overhead look and an image of the garden terrace proposed between the buildings.
If the Cedar Rapids City Council approves the proposal, a project term sheet will be presented to the council at a future date.
22 Fun Places to Take Your Kids This Summer in the Corridor
We put together a list of 22 kid-friendly places in the Corridor - some for little ones, some for kids, some for teens, and some for kids at heart! Here are some venues you might want to check out!
All the Corridor Restaurants That Have Opened in 2023 So Far
Here are some of the new places that you can check out near Cedar Rapids and Iowa City, as of June 19th!