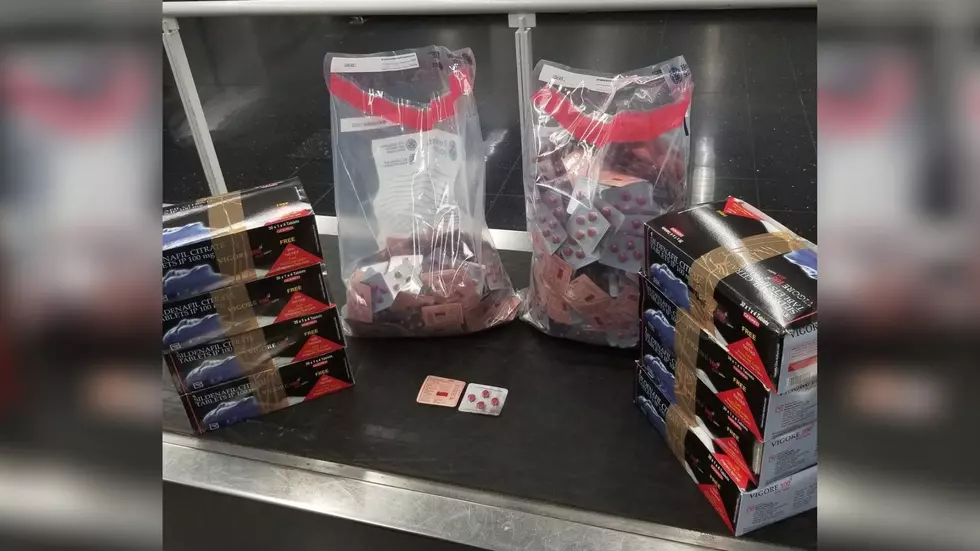 $100,000 Worth of Erectile Dysfunction Pills Seized at O'Hare, Man Says It's For His Friends
Customs Border Protection
A man on the way to Savannah, GA from India had to stop through O'Hare International Airport to pass through Customs.
It was there that officials found eight black and white boxes. Inside, were 3,200 red tablets of Vigore, a comparable medication to Viagra, which amounted to a value of $96,608.
He had declared that he had merchandise when he arrived at Customs, which was when he was sent to secondary inspection where they found the boxes of pills.
Officers asked why he had the pills, the man "stated they were for his friends" and said they're over-the-counter medication in India.
The man had to forfeit the pills, since the FDA typically doesn't allow people to bring prescription drugs they bought outside of the country.
"Prescription medications manufactured in non-regulated foreign companies often contain dangerous contaminants or ineffective compounds, and though their packaging and labeling can be similar to genuine products, inconsistent ingredients and subpar quality controls can endanger the consumer," said the agency in a news release.
No charges or fines will be pursued in this case.
Read more at Chicago Tribune 
Enter your number to get our free mobile app
Iowa's Second Oldest Bar