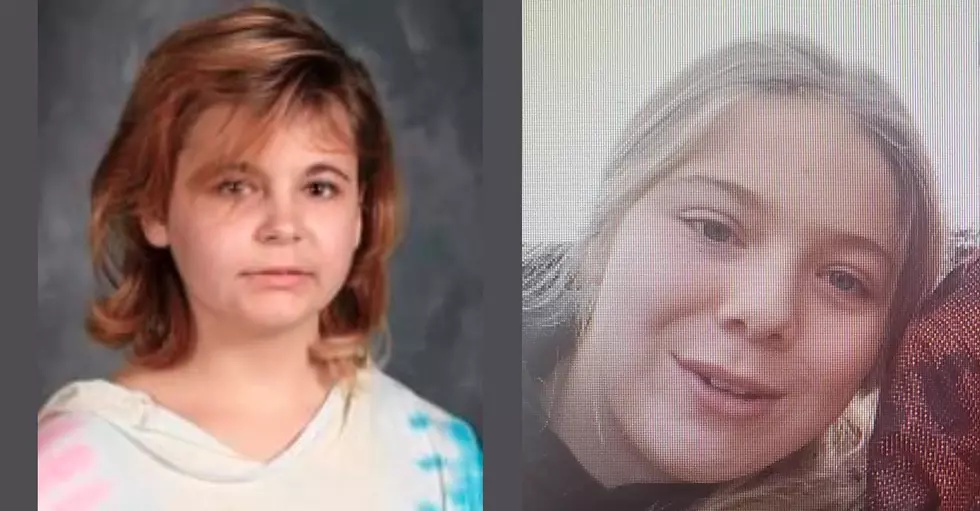 UPDATED: Two Jones County Teens Found Safe
Midland Middle/High School, Facebook
[UPDATE 1/8/2021 10:35 a.m.] KCCI says the Iowa Department of Criminal Investigation reports the two girls have been found safe. We'll update this story with more information as it becomes available.
[ORIGINAL STORY] Two Jones County girls, 13 and 14-years-old, are missing after last being seen Thursday afternoon in a Jones County park.
According to a Facebook post from Midland Middle/High School, 13-year-old Rylea Ostrander and 14-year-old Elizabeth Rodgers took a school bus to Lost Nation after school Thursday afternoon and then walked to Rylea's home in Lost Nation. Both girls are from Jones County. At approximately 4 p.m., the two girls walked to Rustic Park in Lost Nation. The girls have not been seen since that time. A school backpack was found in the park. The Iowa DCI says they are looking for a 2004 Silverado 2500. The license plate on the vehicle is 666YPI.
Enter your number to get our free mobile app
WQAD reports that Elizabeth Rodgers was wearing "a black and camo Massimo hoodie and tight black jeans, as well as having drawn-on rectangular eyebrows."
Anyone who may have seen anything is asked to call the Jones County Sheriff's Office at (319) 462-4371. They are receiving assistance from the Clinton County Sheriff's Department and the Iowa Department of Criminal Investigation.
Enter your number to get our free mobile app
LOOK: 50 photos of American life in 2020