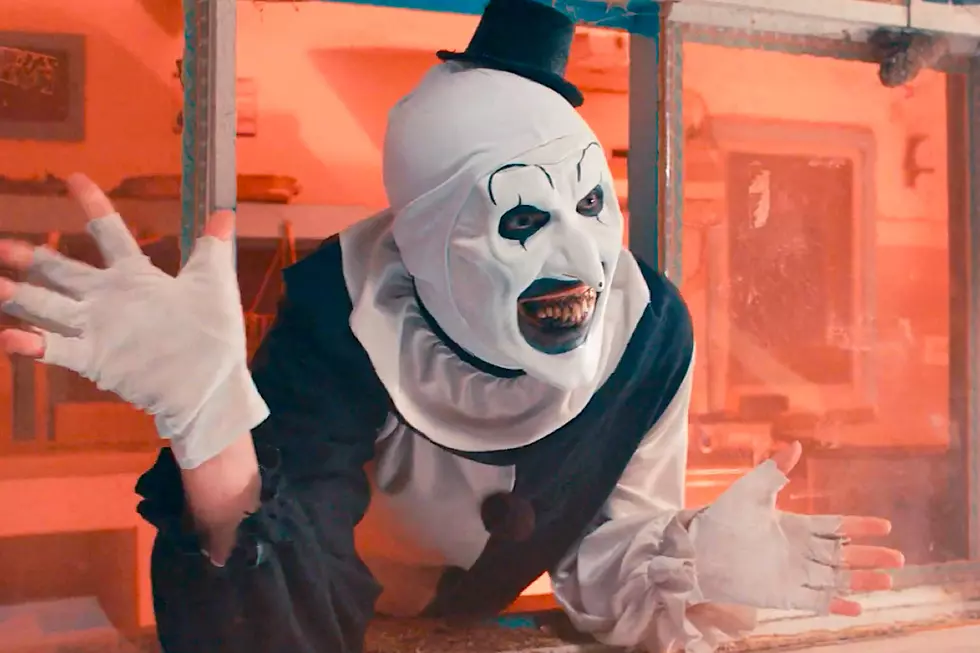 'Terrifier 2' Returning to Theaters This Fall
YouTube: Baron Craze
The next film in the cult horror franchise Terrifier won't appear until next year — but fans of Art of the Clown will not have to wait that long to see their favorite scary jester on the big screen, because 2022's Terrifier 2 is returning to theaters this coming fall. Plus, producers are promising "several surprises" for this upcoming re-release. (What are the surprises? No clue; that's what makes them surprises, I suppose.)
Terrifier's star, Art the Clown, originally appeared in a series of short films by Leone, before making his feature debut in Leone's anthology movie All Hallows' Eve in 2013. The first Terrifier followed that in 2016, but it was the sequel, which opened in theaters last fall, that became a major cult hit in theaters. Art the Clown was played in both Terrifier movies by David Howard Thornton.
READ MORE:Groundbreaking Horror Movies That Changed Cinema
Terrifier 2 director Damien Leone had this to say about the re-release (via Bloody Disgusting):
This year has been unlike anything we could have imagined. To see all the love Terrifier 2 has received and the excitement this release has inspired from fans new and old, is truly beyond words. As a thank you to them and the many people who worked tirelessly on this release, we want to bring it back to the big screen where it belongs.
Terrifier 2 returns to theaters on November 8. Admittedly, that's after Halloween, but c'mon: November is allowed to be scary too. If you can't wait that long to hang out with Art the Clown, Terrifier 2 is also currently streaming on Screambox. Terrifier 3 is currently expected to open in theaters in 2024.
The Scariest Movie Vampires of All Time
From Dracula to Jerry (yes, Jerry), these are the vampires that'll have you stringing garlic around your windows.