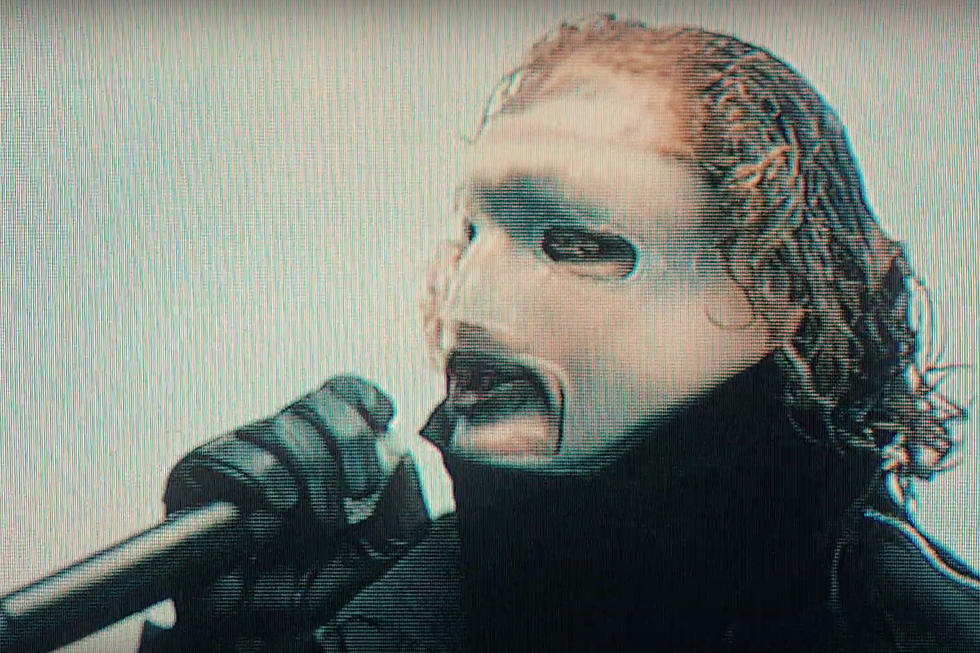 Slipknot's Corey Taylor Clarifies New Album Has 'Iowa' and 'Vol. 3′ Moments
YouTube: Slipknot
Around this time last year, Slipknot's Corey Taylor stated in an interview that their new music was "Iowa levels of heavy," a comment that was widely circulated over the past year when discussing their forthcoming album. But in the aftermath of releasing the more melodic, yet still anthemic single "Unsainted" this past week, Taylor decided to clarify his past comments for those critical of what they'd heard so far.
In a new tweet, the singer stated, "Thanks to the millions of #maggots around the world. Spoiler: new album has Iowa moments. Also has Vol. 3 moments. But it overwhelmingly has WANYK moments. Everyone's a critic, but I hope this clears up any misconceptions. Enjoy the next chapter- see you all soon! -CMFT"
In the interview where Taylor's "Iowa levels of heavy" comment was pulled from last year, he also stated that the band's music was only in the demo stages at that point, and he joked, "The best way to make God laugh is to announce your plans out loud," before going on to hype the band's music at that stage in recording.
As for that new album, We Are Not Your Kind is due to arrive Aug. 9. You can see the artwork and track listing for the album here. Guitarist Jim Root says of the upcoming release, "This is most time we've had to write a record, and work stuff out together. One of my inspirations this time around was those artists that recorded full length albums - not just songs. While the industry is moving toward singles, Slipknot wanted to make an album experience, front to back." Percussionist Shawn Crahan added, "These days the art we are making comes with the highest reward, because it's taken the most time. Almost four years to create this emotion and temperature, and the reward now is nothing short of salvation."
Pre-order information for We Are Not Your Kind can be found at the band's website.
The Evolution of Slipknot's Terrifying Masks Throughout The Years