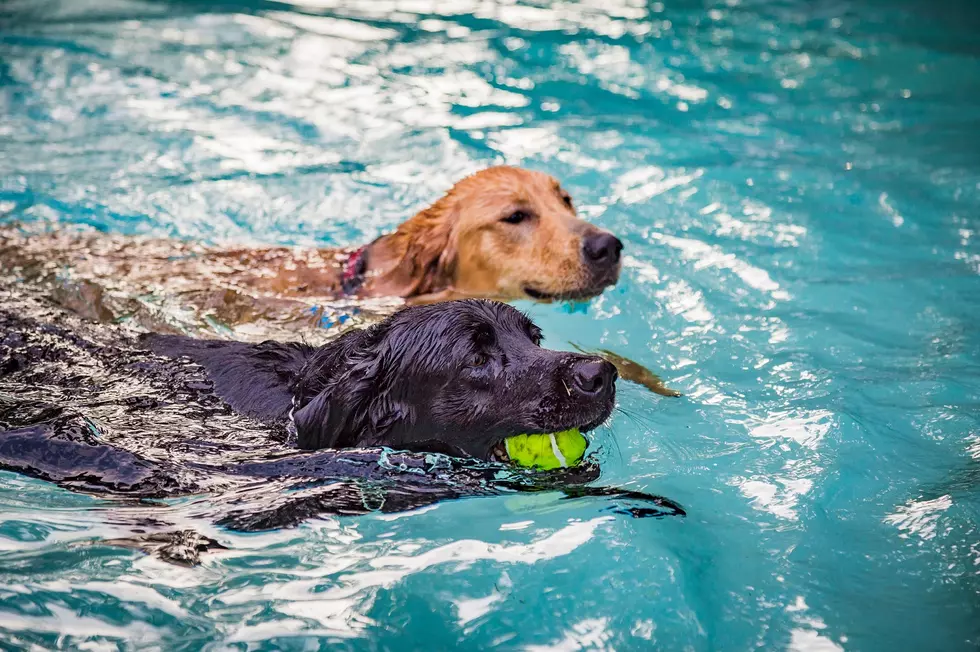 Sign Up Your Dog Now For This Weekend's K9Splash
Thinkstock
One of your dog's favorite weekends of the year is almost here! It's the annual K9Splash, sponsored by K9COLA (Citizens for Off-Leash Areas) and Cedar Rapids' Parks & Recreation Department.
This Saturday and Sunday (August 12 and 13), your dogs can go for a swim in the Bever Park Pool! Dogs under 15-inches get a special hour to themselves both days, from 9:30 to 10:30 a.m. All dogs are welcome from 10:30 to 5:30. You can pre-register your dog(s) by walking into the Cedar Rapids Parks and Recreation office at the Northwest Recreation Center (1340 11th St SW) through Wednesday (8/9)  at 5 p.m. Through Friday, you can register your dog online. The registration form and event rules and a waiver are all HERE.
How much does it cost? It's $10 per dog for each day you plan to attend. There are additional fees when you sign-up online. If you sign up on-site either Saturday or Sunday, the cost is $15 per dog, per day.
Please note: No kids under 10 and those under 48-inches tall are not allowed in the pool area during this event.
Want to volunteer? Just reach out to Kelly at volunteer@k9cola.org for more details.
We'll see you there this weekend. Casey seems to genuinely enjoy getting bathed, so we're betting he'll love this. If nothing else, he'll certainly enjoy seeing all the other dogs. He's quite the social butterfly.
[via Cedar Rapids Parks and Recreation Department and K9cola]