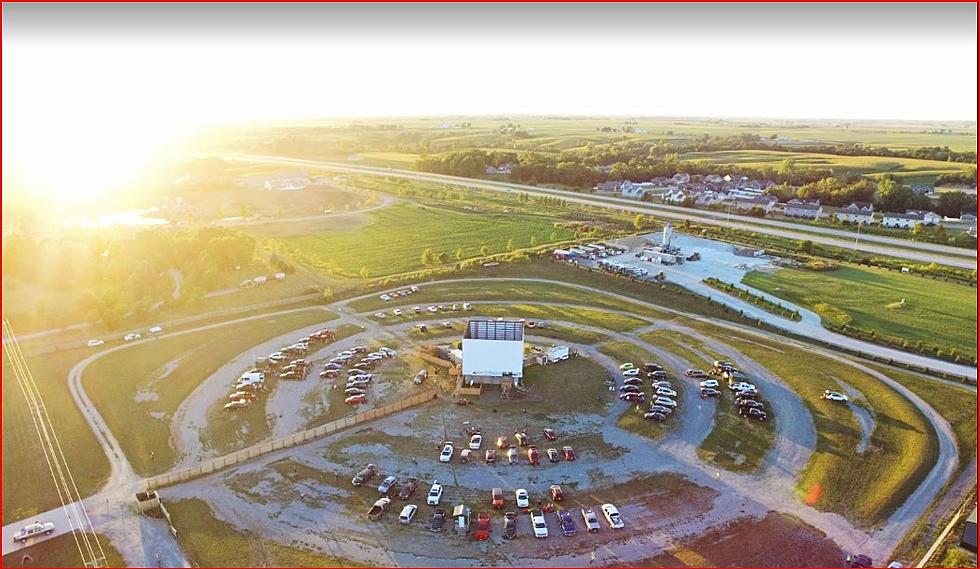 Popular Eastern Iowa Drive-in Is Open for the Season
Google Maps
With Spring in the air and the new, old tradition of the drive-in movie coming back big thanks to the pandemic, the famed 61 Drive-in in Maquoketa has announced an opening weekend set for May 7-8.
But, according to KWQC-TV another theater in Eastern Iowa is already ready to welcome you. Blue Grass Drive-in in Blue Grass, Iowa is welcoming patrons with something exciting they couldn't offer last year: new movies. They're also opening earlier than last year, which took place that second week of May.
Many indoor theaters across the area are opening, too, but Blue Grass Drive-in owner Randy Lorenz is happy that more people are coming out to his theater, who might still be uncomfortable catching a flick inside. He told KWQC:
"It's such a relief that we're able to open when we normally open this year, last year we didn't open until the second weekend in May so it's a huge difference. The excitement level that's out there is way above what we've had in years past."
A quick look at their website shows the hit "Godzilla vs. Kong" and "Tom & Jerry" were featured for their opening weekend, and that will be the double feature again (you don't have to stay for both movies) this weekend, April 9-11. A great Easter weekend turnout has owners optimistic for an excellent year. Tickets are listed at $3-$10, possibly depending on the group size, and the number of people visiting the concession building at one time will be limited.
From now until late May they are only open Friday-Sunday nights, but come late May they will be open 7 days a week.
Find out more about this amazing location, providing fun for the whole family here.
CHECK IT OUT: The Best Movie Character Names of the 1980s