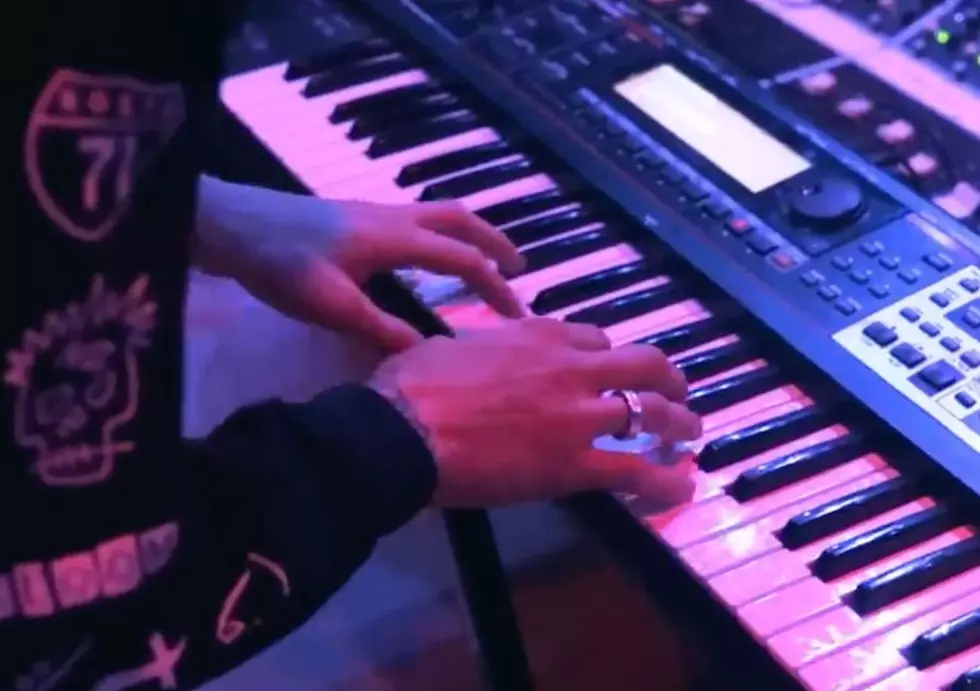 Iowa Band Name-Dropped In New Hulu Documentary
Hulu
It looks like there might still be bad blood between these two musicians!
Machine Gun Kelly is not known to mince words, especially with other artists. In his new documentary, 'Machine Gun Kelly's Life in Pink' fans get a closer look at the highs and lows of this controversial musician.
In the hour and forty-one minute documentary, the rapper turned punk-rocker dives in a bit deeper to the feud he has with Iowa-based heavy metal band Slipknot.
MGK seems to regret the harsh words he's made about the band and the group's lead singer Corey Taylor.
This drama apparently all started when the Ohio native asked Taylor to do a verse on his record 'Tickets To My Downfall.' Kelly said that he had to cut it from the record, but the Slipknot singer said that he actually "respectfully declined" the offer.
These bitter feelings culminated in MGK's performance at 2021's Riot Fest where he ranted about how Slipknot members were just 'old weird dudes with masks.'
Taylor also threw a bit of shade back at Machine Gun Kelly in an interview,
"I hate all new rock, for the most part," the frontman said.
"The 'artists' who failed in one genre and decided to go rock… and I think he knows who he is."
Kelly addressed the drama in the documentary. The film shows the angry Slipknot fans throwing bottles and other items at MGK. The 'Mainstream Sellout' singer directly addressed all of the tension and drama in the doc.
"You know, I was a fan of Slipknot. I was a fan of Corey. That's why I'd asked him to get on  Tickets to My Downfall. He obviously had mutual respect, too, because he cut a verse," the punk-rocker said.
"I could have handled it differently," Kelly said "I should have just picked up the phone and been like hey dude, 'why would you say that'? But, instead, we all acted ridiculous."
The full documentary is streaming on Hulu.
Machine Gun Kelly is currently on the road. He will be performing in Des Moines this August. For more information on how you can get tickets you can just click here.
Ashton Kutcher's Childhood Home in Homestead, Iowa
The well-known actor hails from Iowa. Ashton Kutcher was born in Cedar Rapids and spent his formative years in Homestead. The later is where he helped his step-dad build this space nearly 30 years ago. In 2015, Ashton decided to give his mom the surprise of her life when he redid their basement space.
Children of the Corn House Is In Iowa
One of the most terrifying movies of the 20th century was shot right here in the Hawkeye State. The 1984 film 'Children of the Corn' based off of Stephen King's novel of the same name had several shooting locations in Hornick. One of them was Job and Sarah's house.