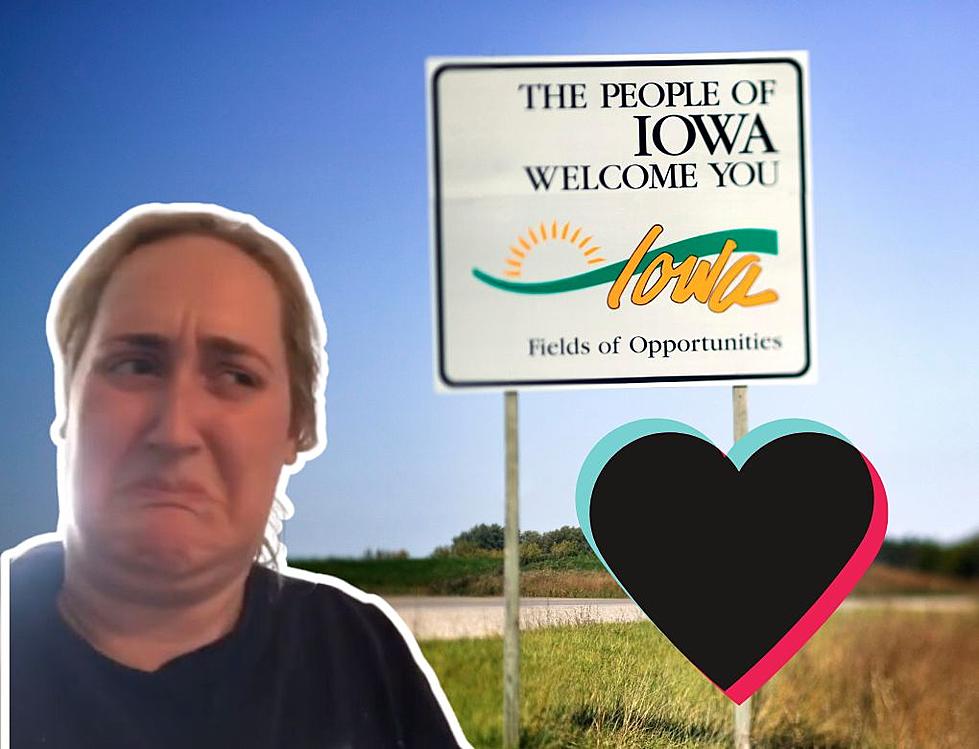 Meme Turned Internet Star Make First Iowa Appearance
Brittany Broski on TIk Tok/ KM
The University of Iowa is bringing one of the biggest stars on the internet to the Hawkeye State for one night only.
During the summer of 2019, the internet gave us one of the most hilarious and memorable memes of the decade. It all started with a girl from Texas named Britanny Tomlinson (who goes by Brittany Broski online) and kombucha.
This video ended up changing the course of the young woman's life FOREVER.
The video that changed her life was a short clip of her trying kombucha and having a very mixed reaction.
Brittany became known as Kombucha Girl overnight. It skyrocketed her to internet fame and notoriety. People screenshotted the video and "memeified" it with hilarious captions, spreading it all across the internet.
Broski worked in wealth management and estate planning when the whole thing went down. Once the video and subsequent memes took off, she got let go from her job at the bank. Following this, she started to fully commit to brand deals and social media content creation after that.
Broski has nearly 8 million follows on Tik Tok, with her social media channels only continuing to grow more and more each day, according to reports.
Her Tik Tok content is mainly comedy videos that seem to strike a chord with women in their early to mid-twenties. She has created two successful podcasts that have debuted in the overall top 10 on Spotify, called 'Violating Community Guidelines' and 'The Broski Report with Brittany Broski.'
Broski also just starting releasing episodes of her new YouTube talk show 'Brittany Broski's Royal Court' where she interviews celebs in a Medieval Times sort of style.
She is set to appear at the University of Iowa on Thursday, September 14th as a part of their lecture series. Tickets for the event are free and people will be seated on a first come, first serve basis.
It is set to take place at the Main Lounge at Iowa Memorial Union.
You can check out more details down below!
Stay up to date with everything going on in Eastern Iowa by downloading the free station app from your app store. Also, do not forget to follow the station across all social media platforms so you can be in the know about other events going on in our neck of the woods.
Smallest Populations In Iowa
Smallest Populated Towns In Iowa
Strangest Rental Properties In Iowa
Here are just some of my favorite strange and cool rental properties that you can check out in Iowa!