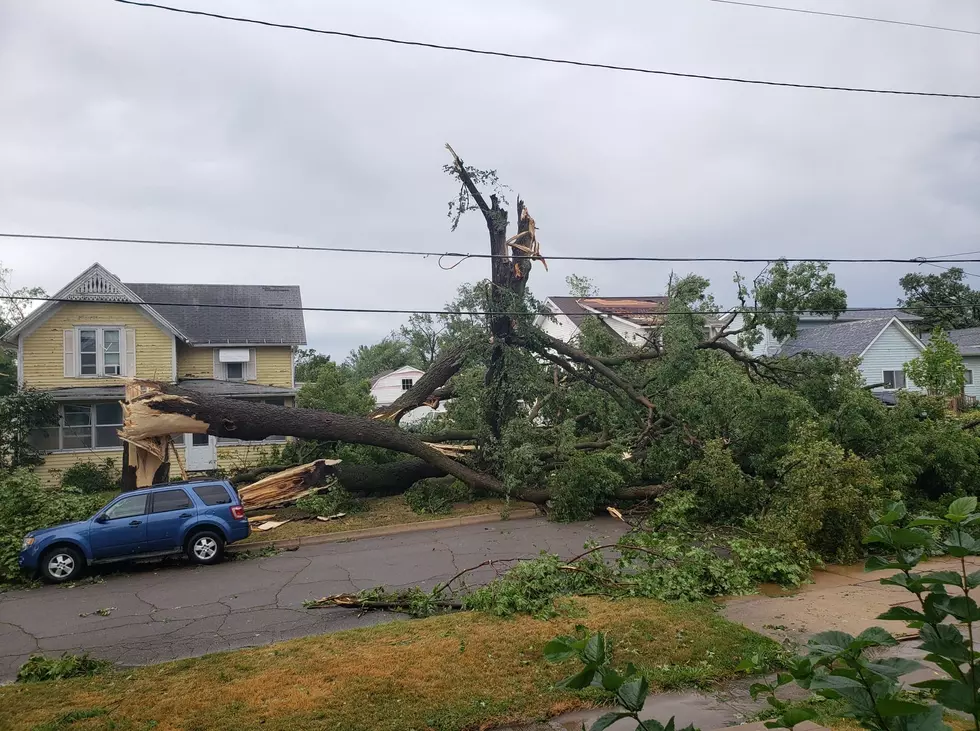 Marion to Commemorate Derecho With Anniversary Ceremony
Ryan Brainard
As Marion mayor Nicolas AbouAssaly recently said in a statement, "the 2020 derecho will be etched in our collective memory not only as of the greatest natural disaster in Marion's history but also one of its finest moments."
When Cedar Rapids announced a derecho "anniversary festival" a few weeks ago, complete with "live music, yard games, inflatables, face painting, balloon art, food, drinks, and more", one couldn't help but feel like that sounds an awful lot like a party, not quite fitting of the mood that came out of that storm. They insist their event, at Greene Square, which will take place on August 7 will celebrate community resiliency and recovery. We appreciate the sentiment, wish them well and know a lot of people will attend. You can learn more about that event here.
Meanwhile, Marion is setting aside time for its own remembrance of the events that will take place on August 10. The Cedar Rapids Gazette reports on and describes the day's schedule.
Noon: Community lunch, grilled by the Marion Hy-Vee while supplies last, and a canned food drive to benefit Churches of Marion Food Pantry in City Square Park, as well as the reading of a proclamation and unveiling of a new tree carving by Carve-R-Way artist Clint Henik.
2 p.m.: Ceremonial tree planting in Thomas Park and details on current and future tree canopy replanting efforts.
3:30 p.m.: Dedication of a derecho-inspired art installation in the atrium of Marion City Hall by local artist Cara Briggs Farmer.
4-6 p.m.: "Future Focused: United through Recovery." Hosted by Marion Economic Development Corporation, Marion Chamber of Commerce, and Uptown Marion to reflect on the anniversary of the derecho and take note of the forward momentum and development activity that continues in the community. Free to attend, reservations required.
6 and 8 p.m.: Derecho Oral History, presented by Giving Tree Theater and the Marion Public Library. You'll hear the recollections of the day of and days following the derecho from those with a tie to Marion and a desire to help the community heal. Limited seating, free to attend but advance reservations are required.
Abandoned Iowa: An Old Farmhouse
An old farmhouse in northeast Iowa shows what Father Time does to a perfectly normal dwelling after decades of abandonment.