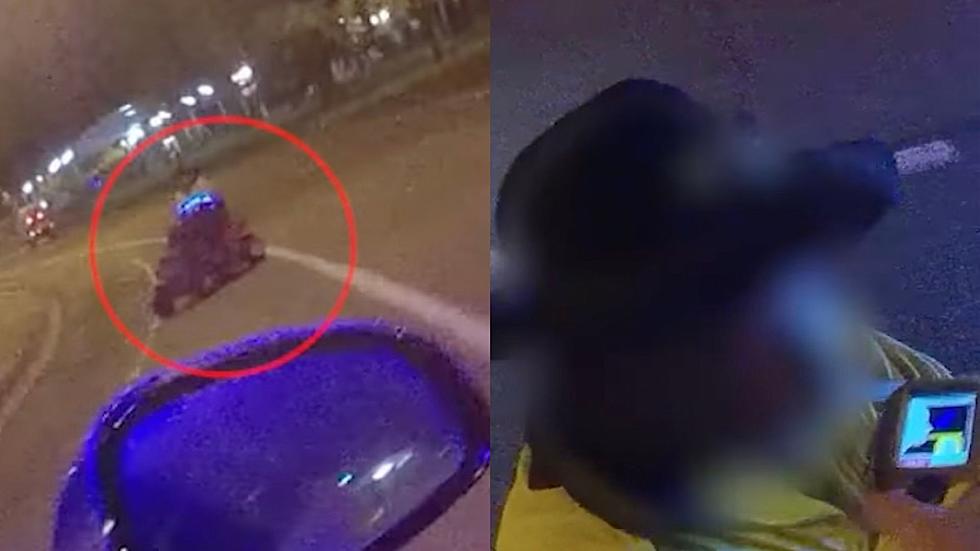 Man Driving Drunk On Lawn Mower at 1am Says He's Going To Mow
Queensland Police Service
A Queensland man has been arrested for allegedly driving a ride-on lawn mower down the street when he was four times over the alcohol limit.
Police say the 51-year-old Australian man was found driving the wrong way down Herbert Street in Ingham around 1am on Sunday.
When he was pulled over, he told the officer he was driving over to his daughter's home.
"I just thought I'd drive this old girl over to mow my daughter's lawn," he told officers, shown on bodycam footage.
"Not at 1 o'clock in the morning, and not drunk," the officer told him.
After a field sobriety test, the driver allegedly blew a 0.191 blood alcohol result - four times the legal limit.
The driver is expected to appear in Ingham Magistrates Court on September 7 on one count of drunk driving.
Read more at 9News AU
WOOF: These are the most popular dog breeds in America