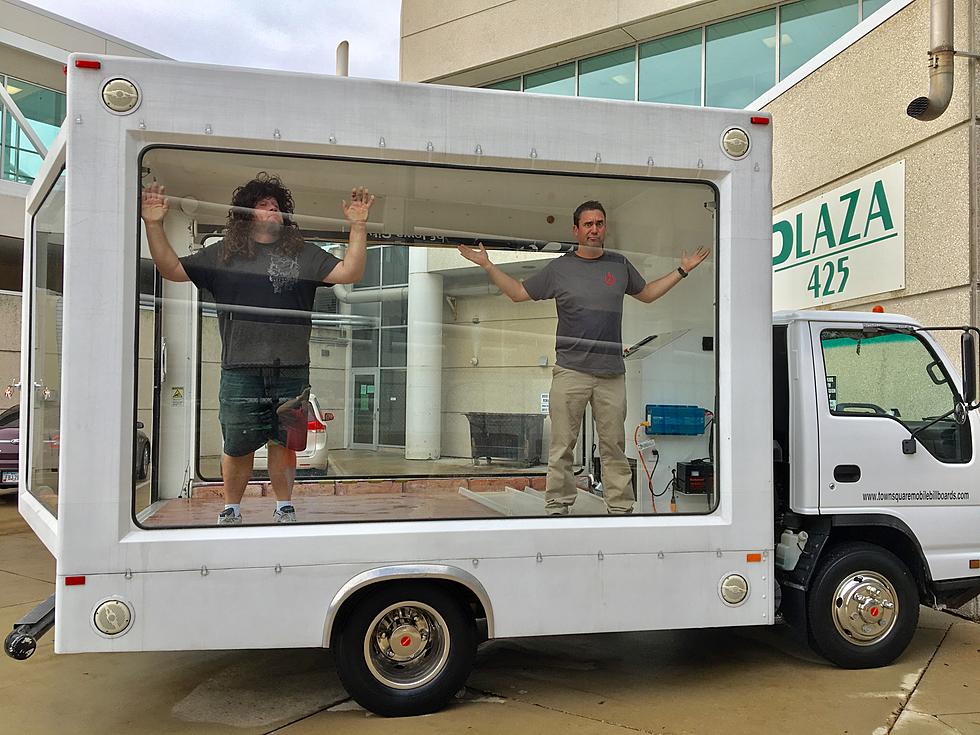 Jaymz Larson hosts KRNA Stuck in a Truck Food Drive
Photo: M. Ferris
STUCK in a TRUCK will start at 6:00 a.m. Tuesday October 16 and end Wednesday October 17 at 9:00 a.m.
This unique truck's picture-window design allows listeners to watch the guys "in action" and to join the fun of a live broadcast. Jaymz and Curt will be encouraging everyone to stop by and literally 'stuff the truck' with donated food.
They hope to fill the vehicle to the brim with non-perishable items for Linn Community Food Bank, a non-profit organization that's been feeding those in need since 1972. The group helps over 15,000 people each year.
Carrie Bryner, who serves on the board as president of the Linn Community Food Bank was a guest on the KRNA morning show today for the announcement.
The charity event will feature on-air broadcasts with Jaymz Larson in the truck and is sponsored by General Mills, with special thanks to Mellow Mushroom.