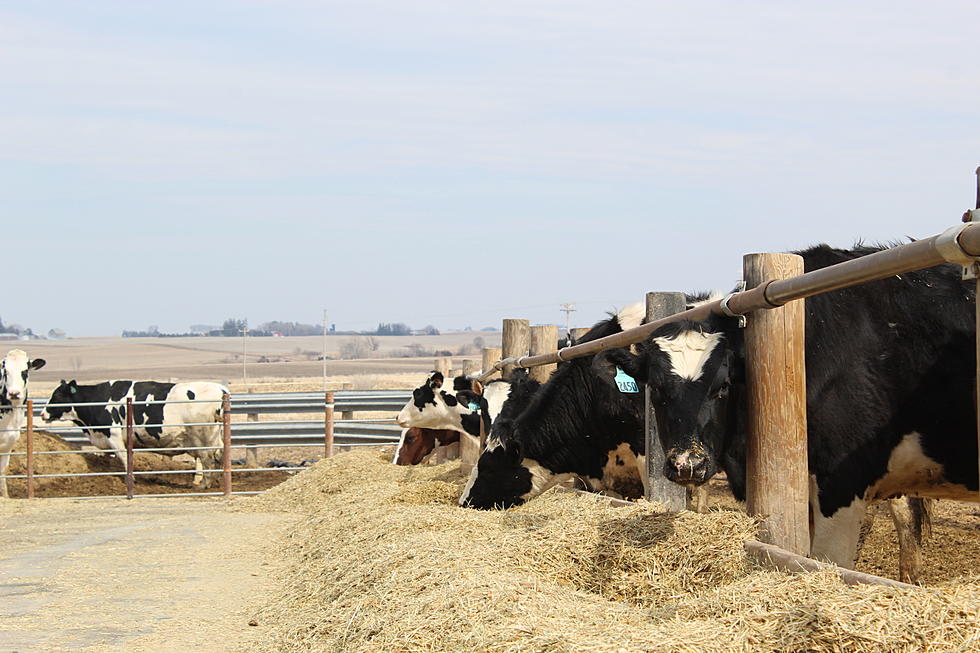 Farm Feature: Building A New Dairy Legacy In Iowa
Townsquare Media; Kailey Foster
Not everyone is fortunate enough to be born into farm life. But, it's the people that build their farm legacy that you should keep an eye on.
Dave Rapson was one of these people.
When he was 17, he started working on his neighbor's farm in Michigan. Over the years he continued to work until he bought his herd and rented a farm. One day while looking over a Hoards Dairyman magazine, he saw a farm for sale in Hawkeye, Iowa and the rest was history.
The Rapsons have been farming in Iowa since 2002 says Dave's son Seth.
In 2010 we realized that we needed to try something different other than just milking cows. So, we've started producing yogurt; built a plant on site, and really enjoy doing that.
All of this is done right on the farm!
Country View Dairy milks 350 cows and it takes milk from 70 of them to make all the milk and yogurt products they produce each day. Bob Howard from the Country View Dairy Team points to the dairy barn from the farm store "it is all done right on the farm. You can literally see like 70 feet from where the cows are milked."
By using their own cow's milk, Howard says they create a high-quality local product that they distribute throughout Iowa and surrounding states.
You can't get much fresher than that. We do minimally process here. So that means by law we have to pasteurize our milk in Iowa to sell it, but we don't have to homogenize so we allow the milk to be in its more natural state and let that cream rise to the top. It's easier to digest and just tastes a lot creamier.
Country View Dairy has been recognized locally and nationally for its high-quality products. The dairy recently took home the distinction of Best in Show for its Strawberry Cream Yogurt at the US Championship Cheese Contest.
Last year, we got first place with our chocolate milk at the Iowa State Fair. We've also got second place with our Aronia BlackBerry yogurt from the American Cheese Society and then got third place in 2017 at the US Championship Cheese Contest with our Vanilla yogurt.
You can buy their award-winning yogurts in select Fairways and Hy-Vee locations, or by visiting the farm.
Country View Dairy Tour
Located in Fayette County, Country View Dairy is home to award-winning yogurt made right on te farm. Come take a look at what the yogurt-making process looks like and the ladies that make it possible!