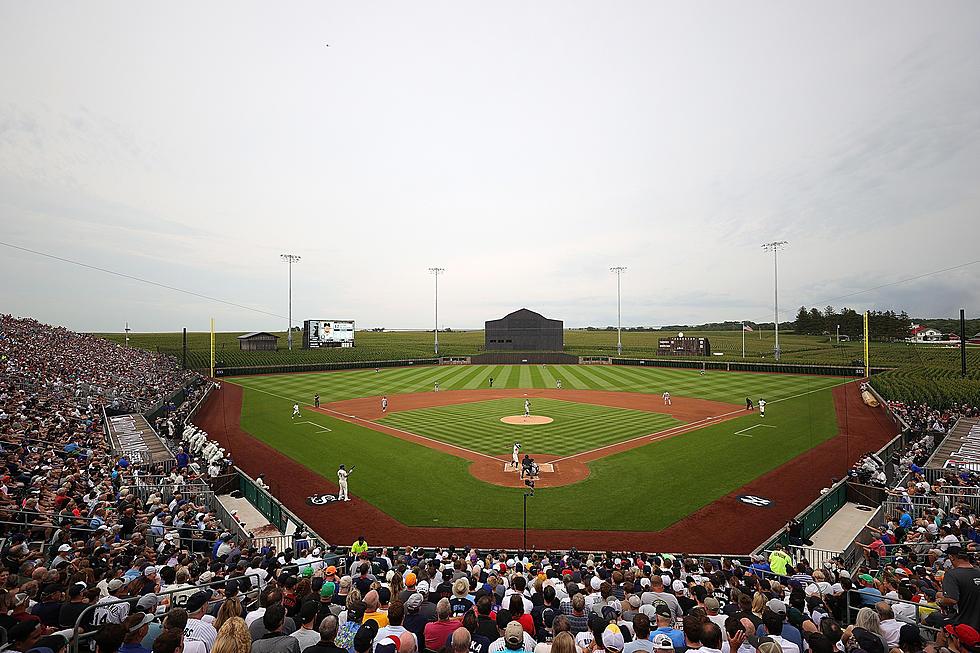 It's Official! We're Getting Another 'Field of Dreams' Game
Courtesy: Stacy Revere - Getty Images
It was one of the most anticipated sporting events of the year. After seeing immense success from the 'Field of Dreams' game in Dyersville the MLB has decided to go up to the plate again next year.
Not only was it a great game, but it was a commercial success. It was television's most-watched regular-season MLB game in nearly fifteen years.
Plus it appealed to both fans of the movie and diehard baseball fans, especially with Kevin Costner's appearance (even though he might've forgotten to throw out the first pitch) and the opening homage to the movie.
The MLB announced earlier this week that they'll be back next year. After such immense success from that game, it only makes sense for them to capitalize on this well-executed stunt and do it again.
So which teams are gonna have a catch in Dyersville?
The Chicago Cubs and Cincinnati Reds...
After an epic game between the New York Yankees and the White Sox we get a mashup between the Cincinatti Reds and the Chicago Cubs.
They'll do the entire movie stunt again next year if everything goes according to plan. This game was initially scheduled for last year, but due to the COVID-19 outbreak the game had to be pushed back to this summer.
According to officials, the game is scheduled for August 11th, 2022. So, that means there is still plenty of time for you to save up for that game next year. Hopefully, the ticket prices won't be as steap as this year.
Iowa Born Sports Stars
What do each of these stellar athletes have in common? They all hail from the Hawkeye State.
Visit 939 Iowa
Two college sophomores from the University of Nebraska at Omaha are traveling across Iowa with the goal to visit all 939 of the towns in the Hawkeye State. They've already visited twenty towns so far, and they've only been exploring Iowa for a week!