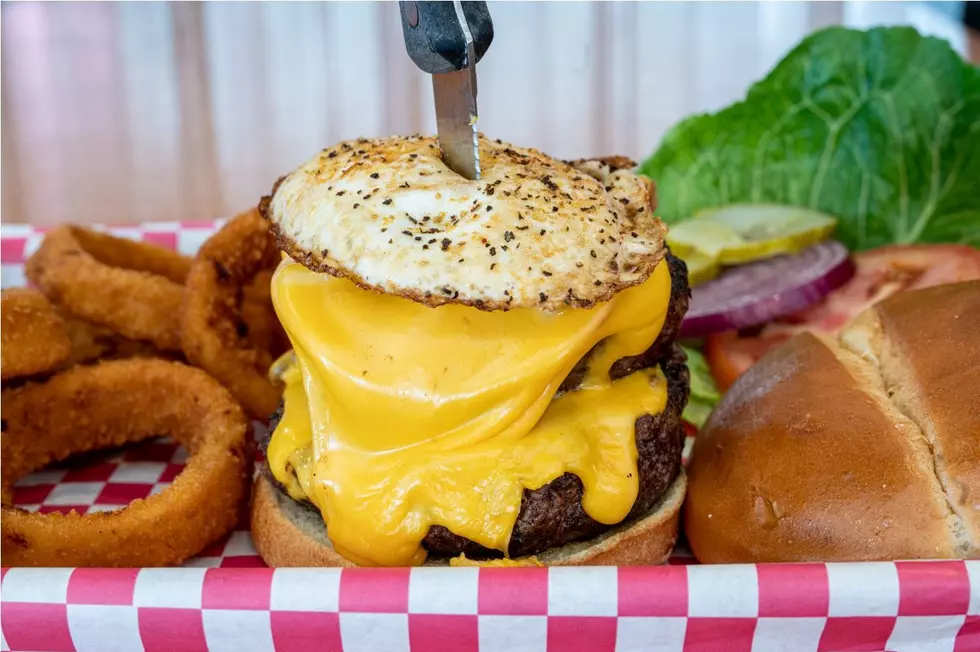 Iowa's Best Burger Comes From An Unincorporated Town
Kylie Peterson, Iowa Beef Industry Council
You don't have to be big to be good and nobody knows that better than a restaurant in the unincorporated Iowa town of BeeBeeTown.
The Twisted Tail Steakhouse and Saloon knows a thing or two about making mouth-watering food. In 2013, their ribs won the Farm Bureau Cookoff at the Iowa State Fair. In both 2018 and 2019, their burgers were selected among the Top 10 in the Iowa Beef Industry Council's Best Burger Contest. This spring, they found out they were in the Top 10 again, but this year was different. This year, they're the champs.
Enter your number to get our free mobile app
After nearly 7,000 votes were cast online for approximately 630 Iowa restaurants back in February and March, ten restaurants made the finals. In the final round, three anonymous judges ate at each one, grading the top burgers on presentation, doneness, and taste. The Twisted Tail topped all the others. Its winning burger consists of a half-pound of 80 percent lean Certified Angus Beef ground chuck that's locally sourced. A "simple seasoning" is added.
The Twisted Tail Steakhouse and Saloon is technically located in Logan, Iowa in Harrison County. The true, family business, is about 25 minutes from Council Bluffs. Owned by Ed and Ruth Spencer, its managed by two of their kids. Stop by on the weekend and you might see grandkids busing tables. According to the Iowa Beef Industry Council, the Spencer also owns a real estate and auction business, in addition to farming. That's one busy family.
The menu at the Twisted Tail is a big one. It includes ten other burgers, all with a half-pound of beef. There's also Philly sandwiches, chicken wings, Reubens, tenderloins, and, of course, steaks. I think everything looks fabulous:
KEEP READING: 3-ingredient recipes you can make right now