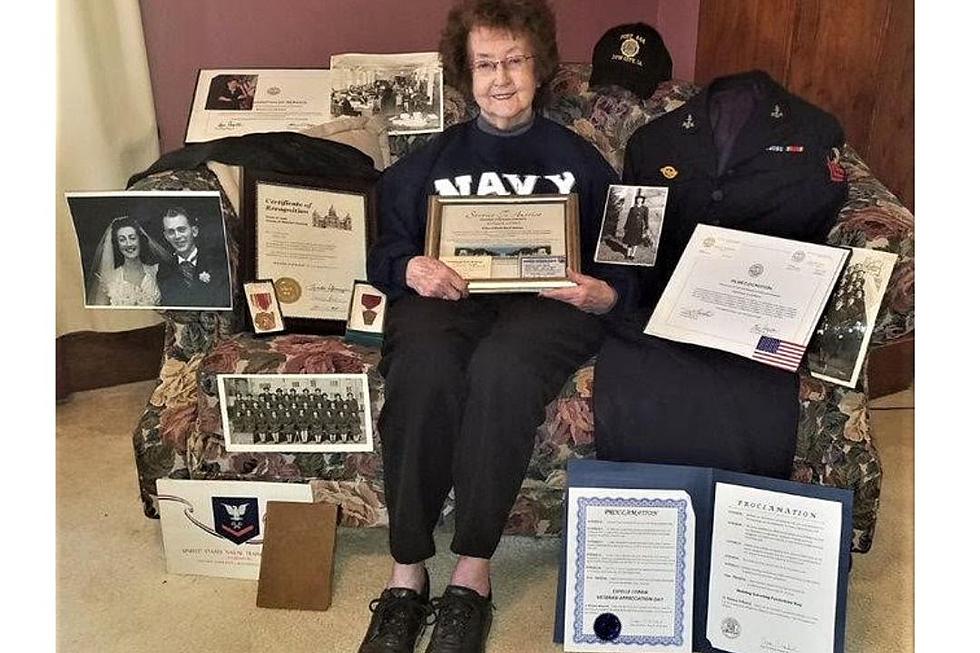 Iowa Veteran Reaches Rare Milestone
American Connections Media Outreach
Can you imagine living to be 100 years old? Centenarians make up less than 1 percent of the world population. I don't think I've even met a 100-year-old in my 31 years of being alive. Well, this Iowa woman is about to reach that milestone on April 16th.
Estelle Leinen is a Dow City, Iowa resident and also a U.S Navy W.A.V.E.S (Women Accepted for Volunteer Emergency Service) veteran. She was born in 1922 on April 16 and is actually one of the last remaining Navy W.A.V.E.S veterans alive. She also has ties to the Saving Private Ryan Movie. She was recruited into the service by Genevieve Sullivan, the sister of the Sullivans Brothers, on which the movie Saving Private Ryan was based.
Leinen graduated from Providence High School in Chicago, Illinois in 1940 and was recruited for W.A.V.E.S shortly after. In 1942, the U.S. Congress and President Franklin D Roosevelt signed into law the acceptance of women into the U.S Naval Reserve. This allowed women to be commissioned officers for the duration of the war plus six months.  The impact the women of W.A.V.E.S had on the war can still be felt to this day. W.A.V.E.S has directly impacted the existence of women in all of the U.S military branches, even though it was only around for the years of 1942 to1946.
Leinen completed her U.S Naval training school in New York and was assigned the rate of a Storekeeper. She then completed Storekeeper Specialist Training school in 1944 and then was stationed at the Naval Station Great Lakes in Illinois. She ended her service in the military in 1946 as a Storekeeper 1st Class. If you're unfamiliar, a Storekeeper "managed inventories of repair parts and general supplies that support ships, squadrons, and shore-based activities." In terms someone like me can understand, they keep track of supplies.
According to Navy OutReach,
"As a member of the U.S. Navy, Leinen was part of a service tradition providing unforgettable experiences through leadership development, world affairs and humanitarian assistance"
You can actually send Leinen a birthday card! Cards can be sent to:
Estelle Leinen
P.O. Box 54
Dow City, IA 51528
Not only is Leinen a veteran she's reaching a milestone so few actually reach. It would be great if she could receive as many cards as possible wisher her the happiest of birthdays. She is a mother of 6 children, 14 grandchildren, and 22 great-grandchildren according to
reports
 from NavyOutreach. I guess that's what happens when you live to be 100. You end up with a huge family.
Happy Birthday Estelle, from all of us at K92.3
Homes for Sale in Cedar Falls/Waterloo Under $150,000K
If you're looking to buy your first home, buy a house to rent out, or want to fix up a place and turn it into your dream home, these houses are all under $150,000
Iowa Born Sports Stars
What do each of these stellar athletes have in common? They all hail from the Hawkeye State.