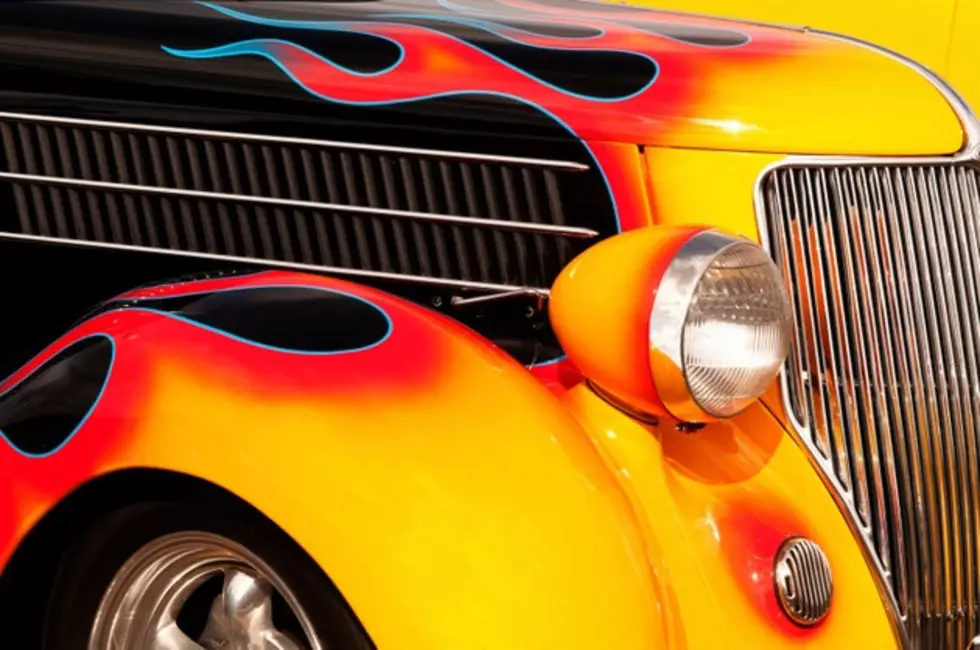 Iowa to Be Invaded by Thousands of Hot Rods Next Weekend
Thinkstock
The 2017 Hot Rod Power Tour is making seven overnight stops across the middle of the country the first half of June, and two of them will be in Iowa!
Over 6,000 vehicles and more than 100,000 spectators are expected along the 1,300-plus mile route of the 23rd Hot Rod Power Tour which begins in Kansas City, Missouri Friday and Saturday, June 9 and 10. According to HotRod, it's the "world's biggest rolling car show."
Sunday, the vehicles make their way from K.C. to the Iowa Speedway in Newton where vehicles are expected to arrive between noon and 7 p.m. A variety of other events will happen at the speedway throughout the day.
Then on Monday, June 12 it's on to the Mississippi Valley Fairgrounds in Davenport. Vehicles will again arrive between noon and 7 p.m. with events scheduled throughout the afternoon. A complete list of what happens when is available HERE.
After the Quad Cities, the tour continues on to Champaign (Illinois), Madison (Illinois), Indianapolis (Indiana), and finally ends in Bowling Green (Kentucky).
It's free to attend the event unless you want to enter a vehicle. One-day and multi-day registrations are available, with prices HERE.
The 2017 Hot Rod Power Tour sounds like an event not to be missed!
Here's the route the tour will be taking Monday, June 12 from Newton to Davenport. Departure is scheduled to begin at 8:30 a.m.:
Head East on I-80 E
23.4 mi Take Exit 164 towards US-6 E
23.7 mi Turn Right on US-6 E
24.9 mi Turn Right to stay on US6-E/ 1st Ave at 4-way stop
89.3 mi Turn Right to stay on US-6 E in Homestead (signs for US-6 E and I-80 E)
108.4 mi Continue Straight on Riverside Drive
109.4 mi Turn Left on US- 6 E at Village Inn
125 mi Turn Right to on Elm St at Phillips 66 Station in West Liberty, IA
125.6 mi Turn Left on 4th street at Railroad Park
125.7 mi Immediate Right on Prairie St at Railroad Park
125.8 mi Immediate First Left on 3rd St before RR Tracks
126.8 mi Continue Straight on US-6 E at John Deere Shop
136.9 mi Turn Left to stay on US-6 E at T-Junction
141.6 mi Turn Right to merge onto US-6 E/I-80 E
160 mi Take Exit 290 for I-280/US-6 E toward Rock
160.9 mi Take Exit 1 for Kimberly Rd toward
161.3 mi Turn Right on US-6 E/W Kimberly Rd
164.3 mi Slight Right on Hickory Grove Rd at Seiffert Lumber
164.8 mi Turn Right on Fairmont St at BP
166.1 mi Turn Left on Locust St at Kwik Shop
166.2mi ARRIVE at MISSISSIPPI VALLEY FAIRGROUNDS