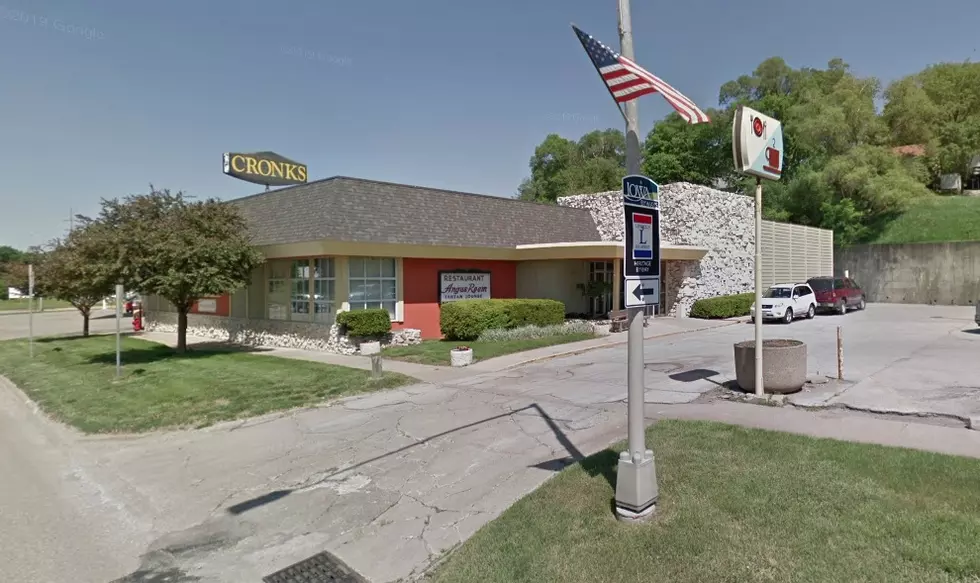 Iowa Restaurant Closes After 90 Years
Google Maps
One of the saddest economic losses due to the coronavirus pandemic is that of the restaurant industry. Sure, some have been able to say alive through curbside pickup and delivery. But many long-time eateries will end up closing their doors for good. That is the unfortunate case for Cronks, forced to close after 90 years in business.
The Des Moines Register reports that Cronk's owner Eric Skoog, who owns the Denison cafe with his wife Teri, is looking for a buyer for the restaurant which has been in business since 1929. After closing the restaurant due to COVID-19 and evaluating their situation, the couple decided to sell the restaurant and retire. Erick Skoog told the Register "I don't want to go backward and then I have to spend the next three or four years going forward in the finances of it." 
The restaurant along Highway 30 is filled with history from its years in business. Many politicians and celebrities have eaten at Cronks. Eric told the Register that Denison native and Hollywood star Donna Reed used to stop by and eat when she would return to her hometown to visit her father.
Cronk's was started L.J. Cronk in 1929. The family also ran other locations in Guthrie Center and Spirit Lake. Cronks is another victim of this pandemic. It's not just a business or restaurant gone, but a piece of Iowa's history gone. Certainly, a piece that can't be replaced anytime soon.
Enter your number to get our free mobile app
25 Local Businesses With Great Customer Service
READ MORE: Here are 10 ways to help others who are struggling right now