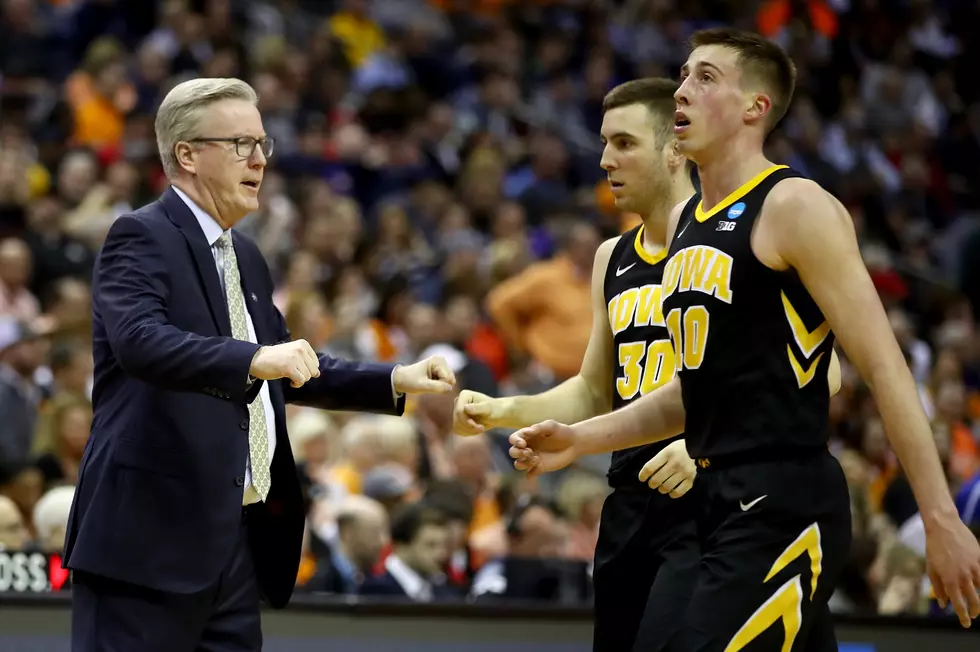 Iowa Basketball Adds Another Marquee Opponent to 2020-21 Schedule
Getty Images
The Iowa basketball team is expected to have a very good team during the 2020-21 season and they'll have some opportunities to prove it to the nation.
Last week, I told you the Hawkeyes would take on Gonzaga on Saturday, December 19, and today comes word of another game against a program with a very rich history.
The University of Iowa announced Friday morning the Hawks will play host to the North Carolina Tar Heels on Tuesday, December 8. The game at Carver-Hawkeye Arena in Iowa City is part of the ACC (Atlantic Coast Conference)-Big Ten Challenge.
North Carolina has won six national titles during the program's illustrious history. Three of them have come in the last 15 years, the latest a six-point win over Gonzaga in 2017.
Last season was not a typical North Carolina year. The Tar Heels were 14-19 overall. Early in the season was the first point the program had had an under .500 record in 16 years, according to ESPN. A team that returned none of their top five scorers and only three players that averaged at least ten minutes per game the season before, combined with injuries to nearly everyone on the roster, proved to be too much to overcome.
Don't think for a moment that Hall-Of-Fame Coach Roy Williams won't have the ship righted when North Carolina visits Iowa City in early December to take on an Iowa team that was 20-11 a season ago. The Hawkeyes return All-American center Luka Garza and six others who started games last season.
The time of the December 8 game has not been announced, nor has what television network will carry it. The game will be on either ESPN, ESPN2, or ESPNU.
Other than the games against Gonzaga and North Carolina, the remainder of Iowa's 2020-21 schedule has not yet been announced.
Other ACC-Big Ten Challenge games this season include:
Illinois at Duke (12/8)
Boston College at Minnesota (12/8)
Louisville at Wisconsin (12/9)
Georgia Tech at Nebraska (12/9)
2020-21 Iowa Men's Basketball Roster