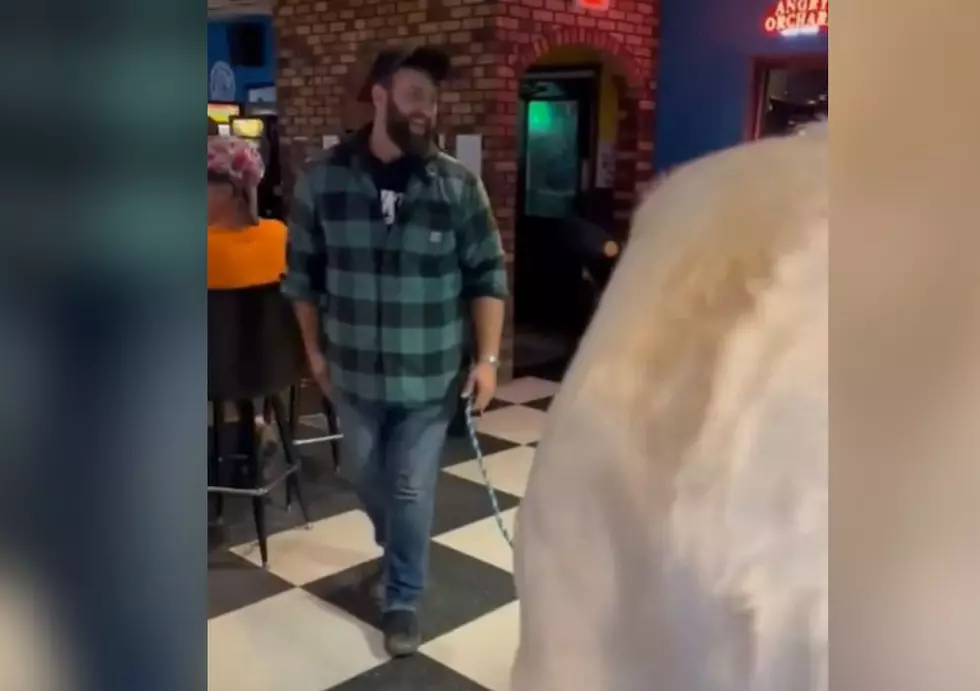 Internet Star Makes Surprise Halloween Appearance At Eastern Iowa Bar
Mason Corkery via Tik Tok
Some bar goers in Eastern Iowa might have gotten a bit star struck this Halloweekend.
Mason Corkery and Gucci the cow captured our hearts a little over a year ago.
Corkery and his bovine bud broke the internet with their hilarious adventures captured on the video-sharing app Tik Tok.
The initial video showed Corkery loading up Gucci into his truck and taking him for a spin.
You can watch the video down below!
However, he really captured national interest when he started taking his steer to some of our favorite fast food places. The video of Corkery taking Gucci to Dairy Queen has been viewed almost 12 million times on Tik Tok.
The animal is a hit everywhere they go! Corkery even took him out to the Benton County Fair in Vinton  this summer. You can watch the full video with all of these sweet reactions down below!
This season, Corkery is taking Gucci out on the town again! The social media influencer shared a video across his various platforms of the duo out on Halloweekend at an Eastern Iowa bar. Located in Independence, the Checkered Flag played host to these two.
In the video you can see the group of people almost part to let this unlikely pair through. As usual Gucci seemed like a complete hit with the crowd at the bar that evening!
You can check out the full video down below!
Stay up to date with everything going on in the Cedar Valley by downloading the free station app. Don't miss a thing by following the station across all of our social media channels.
Bridegerton-Esque Cabin Mansion In Waterloo
You can live like you're living in your own English regency drama in this Waterloo Cabin Mansion. This is the diamond of the season in the real estate world.
Best Sports Bars in Eastern Iowa
Here are the best sports bars in all of Eastern Iowa