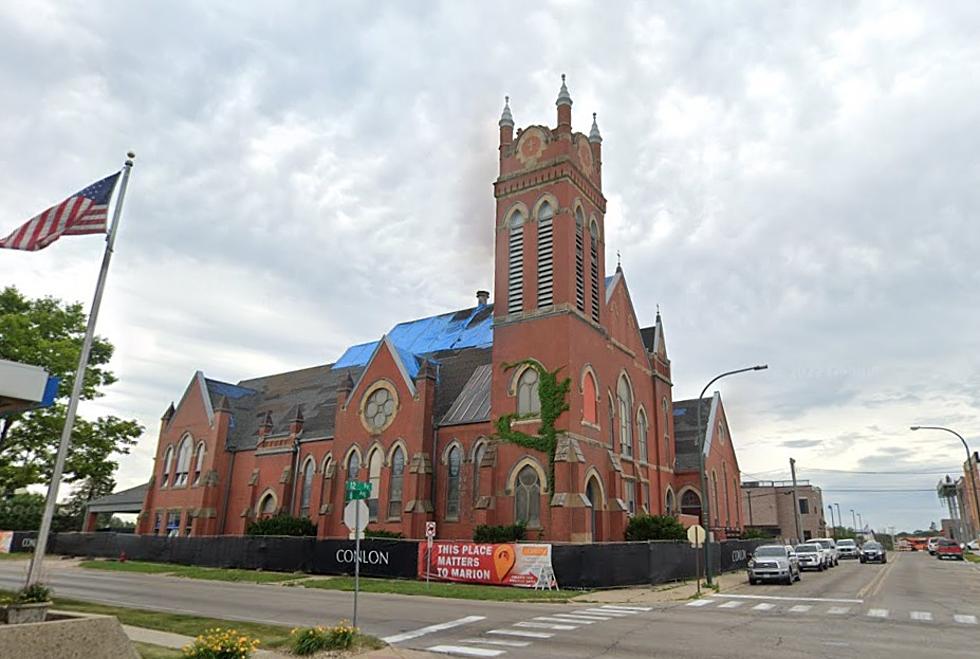 Historic Marion Church Will Be Turned Into Apartments
Google Maps
The First Methodist Church in Marion is full of history. So much that the city wants the building to stay in some form or other. But the derecho of 2020 did damage to the building's roof and repair efforts stalled. Now, a new project is about to breathe some new life into an old church.
CBS2 reports that the Marion church on the corner of 8th Avenue and 12th Street was built in 1896. But the beautiful brick building now sits empty. Conlon Construction currently owns the building that at one time was facing demolition. But thanks to a federal block grant and disaster relief funds, the church has a new future, as apartments. Matt Mulligan, the president of Conlon Construction told CBS2 the project is all about replacing what was lost.
They're specific to replace housing that has been lost in in Linn County, and so this fit the mold, so we said, well let's give a shot and see if maybe this is a tool to use to to keep that building.
Using the funds provided, a $20 million project to convert the church to apartments is about to get underway. Dave Hockett with the city of Marion told CBS2 that they hope to get a "wide range of residents...from studio level to multi-bedroom apartments." Hockett stated that residents in the building will also be able to enjoy all the features of living in Uptown Marion.
So when will we see the project begin? CBS2 reports that city officials say they hope to begin yet this year and hope to have the renovations done within the next two years.
The Corridor Businesses That Iowans Miss the Most
Is there a Corridor-area business that you really miss? Here are some of the responses from Iowans on Facebook!
Welcome Home Soldier Monument
The amazing monument park is located at 6451 Highway 34 West in Albia, Iowa.