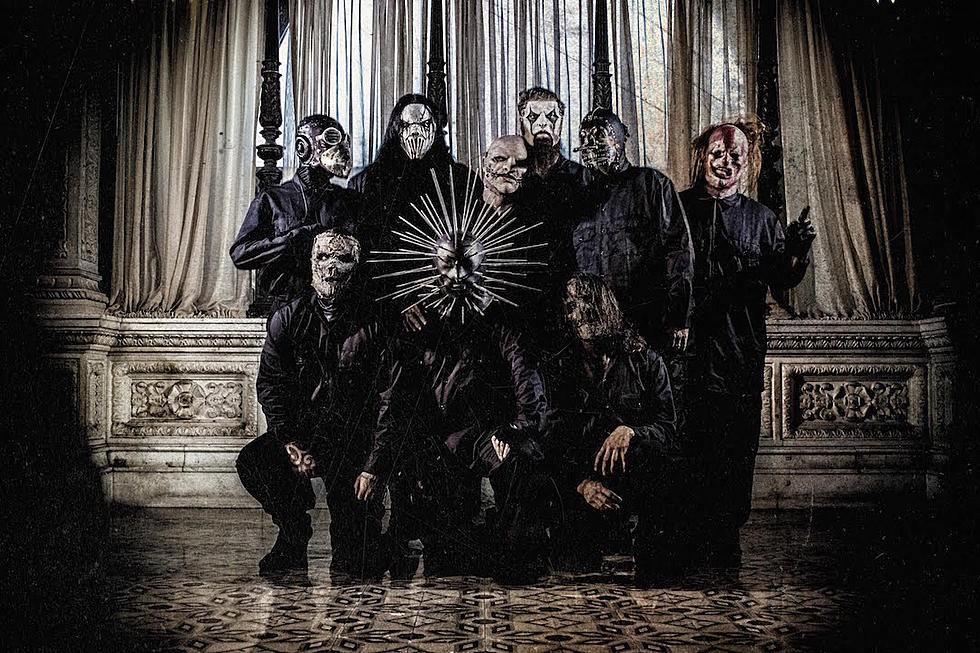 Former Slipknot Singer Will Not Be Returning to Band
Roadrunner Records
The recent drama caused by percussionist Chris Fehn's supposed dismissal from Slipknot has led to plenty of speculation about who might fill the void of #3. Immediately after the split with Fehn was announced, a fan suggested to Corey Taylor on social media that original vocalist and percussionist Anders Colsefni should return to the group and Taylor responded, "Fuck I would LOVE that" in a tweet that has since been deleted.
While no official announcement has been made on how Slipknot plans to fill the void, Colsefni decided to end any speculation about his involvement, issuing a statement via his social media sharing his intentions concerning the group. It reads as follows:
Hello fellow Earthlings!
I'm going to take away the uncomfortable conversations that Slipknot might have regarding myself and reported band vacancy by saying:
I will NOT be rejoining Slipknot.
It is certainly not for any animosity I have-I simply don't know those guys anymore. I generally give those I don't know the benefit of the doubt.
I've spent the last 27 years (through each and every band) working concrete construction to support my family but still allow time for my "Real Job" lol.
After many years of failed bands, failed marriages, and plenty of others, I've settled into an occupation that I can retire from. I'm gonna need the bennies-my body is going to shit! Lol!
As much as I had dreamed of rejoining my creation (shut up- I know it's a different band now!) it is not enough of a dream anymore to risk being homeless when the tour is over!
That being said, Painface is still working behind the scenes. Look for us sometime this year!
Colsefni was with the band between 1995 and 1997 and appeared on their limited release, Mate. Feed. Kill. Repeat.
Slipknot released a statement this past week revealing that Fehn was no longer with the group. The split came about when the percussionist filed a lawsuit against the band, claiming that he discovered that there had been other financial accounts for the group and then asked for an accounting of their finances.
One of Fehn's attorneys, Joseph Dunne, told the Des Moines Register, "He thought everyone was being treated equally. My client is really just hoping to figure out a way to work this out with the people he's worked side by side with for the last 20 years." Though no direct quotes were mentioned in the article, it's stated that Dunne told the paper that there had been no official change in Fehn's employment with the group and it would remain up to the percussionist if he remained.
50 Most Important Metal Bands in the 21st Century