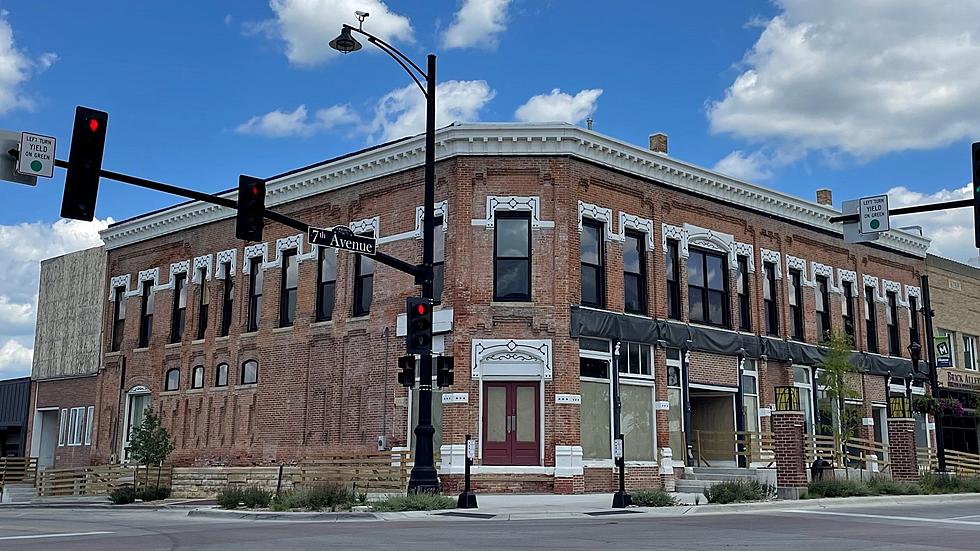 Former Marion Maid-Rite Building Under New Ownership
Facebook via City of Marion, Iowa Government
No, there will be no new Maid-Rite opening where one once stood at the corner of 7th Avenue and 10th Street in Uptown Marion. But the building, the Owen Block building, has new owners who vow to return the building to its former glory.
The City of Marion points out that the Owen Block building is one of the most recognizable in the downtown area. The building was constructed in 1880 and was the home to the Marion Maid-Rite for decades until it closed in 2017. A group of developers purchased the building with grand plans of an all-new, retro-looking Maid-Rite experience. But due to issues with the building, the derecho of 2020, and other issues, the building has sat dormant.
Earlier this year the city of Marion filed a petition seeking the title to the Owen Block building. But there has been a change in ownership. The City of Marion announced that Jamie and Kelsie Hoth have retained 100% ownership of the building. They are working with the city's Building Inspection Division to address safety issues and the overall appearance of the building. The city announced that it has dismissed the earlier petition. The owners of the building say that they have one goal in mind.
The passage of time has visibly taken a toll on our iconic building, leaving it in need of extensive repair efforts. Our goal is to return the Owen Building to the energetic hub it once was.
The City of Marion reports that the new owners are currently working with the city to discuss historic design possibilities, business options, and funding for any upcoming projects. While no one knows for sure what will go in next at the corner of 7th and 10th, at least we know efforts are finally underway to restore one of Marion's highest-profile locations.
22 Fun Places to Take Your Kids This Summer in the Corridor
We put together a list of 22 kid-friendly places in the Corridor - some for little ones, some for kids, some for teens, and some for kids at heart! Here are some venues you might want to check out!
Vintage Cedar Rapids Postcards Show Us City's Amazing Past
Take a look through some historic postcards of Cedar Rapids. Enjoy this trip back in time.