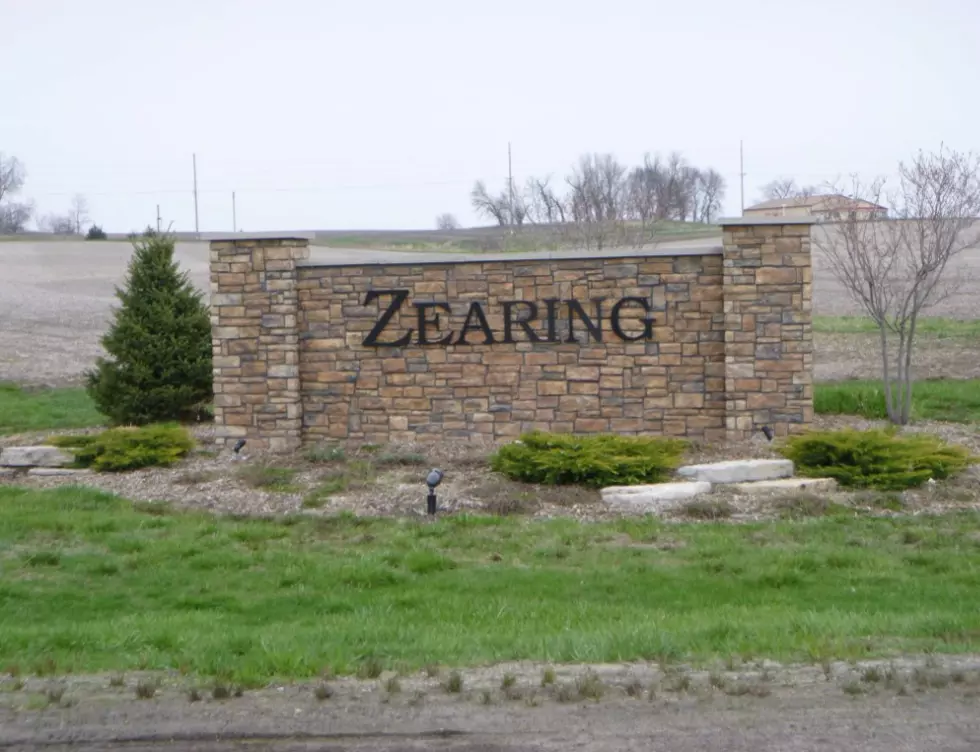 Extra Money a Source Of Shame, Not Pride for Small Iowa Town
Facebook via Zearing, IA
Imagine not having to pay property taxes for the year, but for a very embarrassing reason.
The town of Zearing, Iowa, in Story County, is in that predicament after its officials failed to submit a budget for the fiscal year 2022-23. Well, they didn't exactly fail to do it, they were just late. Budget submission is due to the state by March 31 and according to Iowa Starting Line, officials in the town of 528 didn't file until July 5.
Now, while those residents get a bonus in their pockets of sorts, sharing $191,000, you'd think they'd be happy, right? Instead, they are ashamed. Not only because they were the only town in the state to fail to meet the budget deadline, but because, they wonder, where are we going to get funding for things like fixing roads and filling potholes if we need it?

This mishap means about $200,000 in lost property tax revenue they're going to lose, but residents themselves reportedly won't have to pay. That will likely come out of the town's general fund for 2023, which, according to City Budget Explorer, is set at $597,876.
Moreover, Ted Nellesen, who oversees the certification of city budgets for the Iowa Department of Management, said:
They filed so late that we weren't able to include a tax rate for them due to the statutory provisions in state law. While they filed a budget—they have spending authority—they will just not receive any property tax for the current fiscal year.
Meanwhile, someone is pouring salt on the wound by placing signs around town and the surrounding areas pointing out the mistake. It's embarrassing to the residents who got together at a city council meeting earlier this week to "air grievances".
It's definitely not as funny to residents of Zearing as a Seinfeld episode.
As I mentioned, Zearing has some money to cover the shortfall it's going to miss out on from this error this year, and because they did file a budget, albeit late, they will still receive certain funding from road-use tax and Local Option Sales Tax. Their next move is to gather to figure out how to divvy out the rest while still maintaining a financial cushion, and how to never make this mistake again.
LOOK: Famous Historic Homes in Every State
10 Little Iowa Towns Known For Big Things