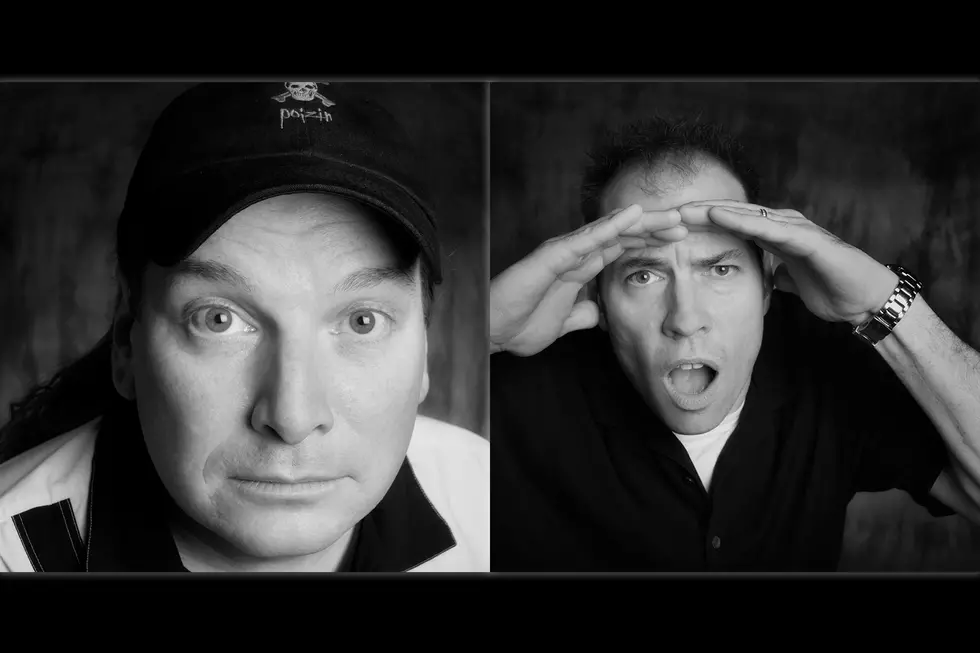 Dwyer & Michaels Return to KRNA
KRNA
Starting Monday October 19, the Two Dorks from the Quad Cities will be heard early mornings on the powerful 100,000 watt KRNA signal. The show will run live Monday-Friday 5:30 a.m. - 10:00 a.m.
Dwyer & Michaels have a long successful history on the air in Davenport on their home base station 97X (WXLP-FM). For years the show has ranked #1 with strong ratings victories, sometimes more than doubling the audience of their closest competitors.
What makes the Dwyer and Michaels show so interesting is that the two guys are perfect in their roles: both are likeable, clever and witty. Sometimes they even fire off a funny one liner.
Seriously, there are several key reasons why Dwyer & Michaels are so popular. They really are just a couple regular guys who love what they do. They also love and truly appreciate their listeners.
We asked if they would share their deepest thoughts with us, but like the Two Dorks they are, they missed the story deadline. So, instead we present this MOCK PROFILE:
Five Questions with (not necessarily) Dwyer & Michaels
Favorite TV dinner: Banquet Fried Chicken
Most you ever spent on haircut: $5, but I tip well.
Finish this "I wish I had Bill's *BLANK*  Hard Pass
Which of you look best in yoga pants. TOSS UP, leaning towards Greg Dwyer
Have you ever stolen toilet paper...from anywhere? Work, friends house? YES, YES and YES
Finish this "I've never seen Greg's *BLANK*  - Pocket comb
Tune in, as we give a big Cedar Rapids welcome to Dwyer & Michaels in the morning on 94.1 KRNA.
Enter your number to get our free mobile app
See New Words Added to Dictionary.com in 2020