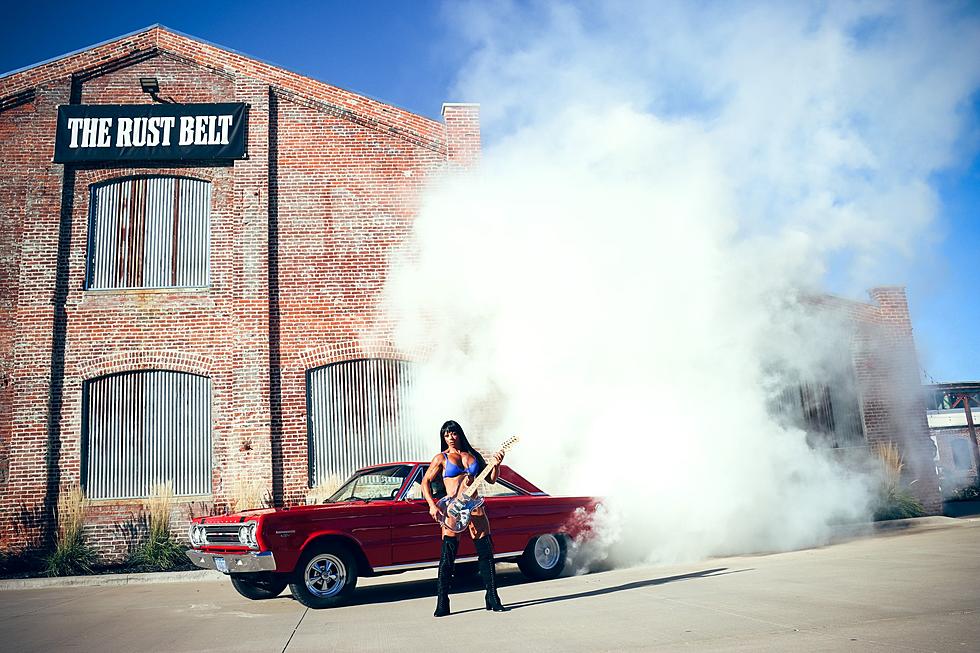 Dwyer & Michaels 2022 Classic Car Calendar Available For Black Friday Shopping
Jenna Wardlow
While the dreaded 'Supply Chain' might keep your new Christmas sweater in a container on the docks, The 
Dwyer
 & Michaels Classic Car Calendar from the
Camera Corne
r
will be at a nearby store for black Friday pickup!
Camera Corner
 in Davenport will have the free calendar available in their store throughout the holiday shopping season, along with these other fine establishments throughout the listening area:
Tommy's Express Car Wash

4420 Westdale Parkway SW, Cedar Rapids
4200 N Brady Street, Davenport
444 Tiffany Drive, Mason City
3110 University Avenue, Waterloo

Four Winds Truck Accesories - 1080 E. LeClaire Road, Eldridge
Fireplaces Plus - 1745 State St, Bettendorf
STS Jeep & Truck Accessories - 5405 N. Brady Street, Davenport
Olderog Tire & Performance - 2316 Rockingham Rd, Davenport
Bridgeway Auto Parts - 3900 27th St, Moline
Midwest Grilling Supplies

1010 E. Kimberly St. C, Davenport
1108 Grandview Ave, Muscatine

Speed & Floyd's - 4901 41st St, Moline
Suburban Construction - 3602 N. Harrison St, Davenport
Great River Tire - 204 Mulberry Ave, Muscatine
Mt. Vernon Rd. Tire - 4217 Mt. Vernon Rd SE, Cedar Rapids
Fifth Street Tire Inc. - 515 W. 5th St, Waterloo
Marion Tire - 3270 7th Ave, Marion
Collins Road Tire Company - 100 Collins Rd NE, Cedar Rapids
Blairs Ferry Tire & Auto Service - 4009 Blairs Ferry Rd NE, Cedar Rapids
Duck Creek Tire & Service - 4000 Midde Rd. Bettendorf
West Side Tire Co. - 3200 Williams BLVD SW, Cedar Rapids
Calendars will also be available at the Rod and Custom Car Show January 14th-16th at The BEND XPO in East Moline.  The Calendar Cars will be on display, and you can meet the models on Saturday at 11AM!
Thanks to our Photo Shoot Locations for providing us access to some great backgrounds in our own backyard!
ESCP Metal Fabrication in Davenport opened their doors to us. Their metal fabrication plant and warehouse offered us a great industrial background. Telly and her crew let us use the entire facility. It is generally humming along stamping, cutting, and painting parts for international companies and local custom orders. Our models even got behind a grinder or two during the shoot!
The Rust Belt Events Center Quad Cities offered us a great backdrop for our classic cars. This former auto manufacturing plant has been redesigned for concerts and other events. Angela and her staff took care of all the details and was kind enough to look the other way during a few burnouts! It's a great place to see or host an event!
We are proud to bring you this year's selections of cars from our listeners for the 2022 Dwyer & Michaels Classic Car Calendar from The Camera Corner!  They make a great stocking stuffer, and a better gift for yourself!
Million Dollar Illinois Home vs Million Dollar Los Angeles Home
2316 S Orange Dr, Los Angeles, CA 90016
VS
19 Hickory Ct, Rock Island, IL 61201
Which one would you rather live in?