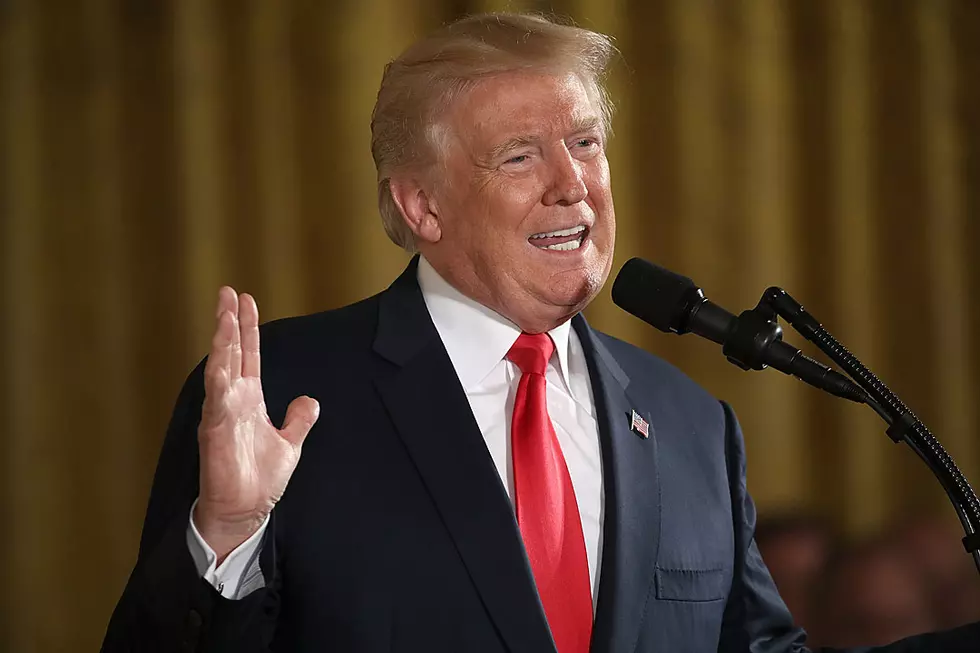 Donald Trump To Speak In Des Moines Tomorrow Night
Getty Images
It's a big week here in the great state of Iowa! Both Hawkeye basketball programs are playing well, the weather is decent, we're 49 days till spring and the Iowa Caucus is right around the corner.
But wait, I almost forgot -- the "Prez" is coming to town!
According to KCRG, "President Trump will hold a rally at the Knapp Center at Drake University in Des Moines on Thursday."
The event will start at 7 p.m. and tickets are available by clicking on this link. I'm guessing this will be a pretty big event, so I would try and secure your tickets as soon as possible if you plan on attending.
The Knapp Center is located on the campus of Drake University. The address is 2601 Forest Avenue in Des Moines.
For more information on Donald Trump in Des Moines, please click on this link.
And no matter who's side your on, be sure to get out and vote!
After all, it's your right.