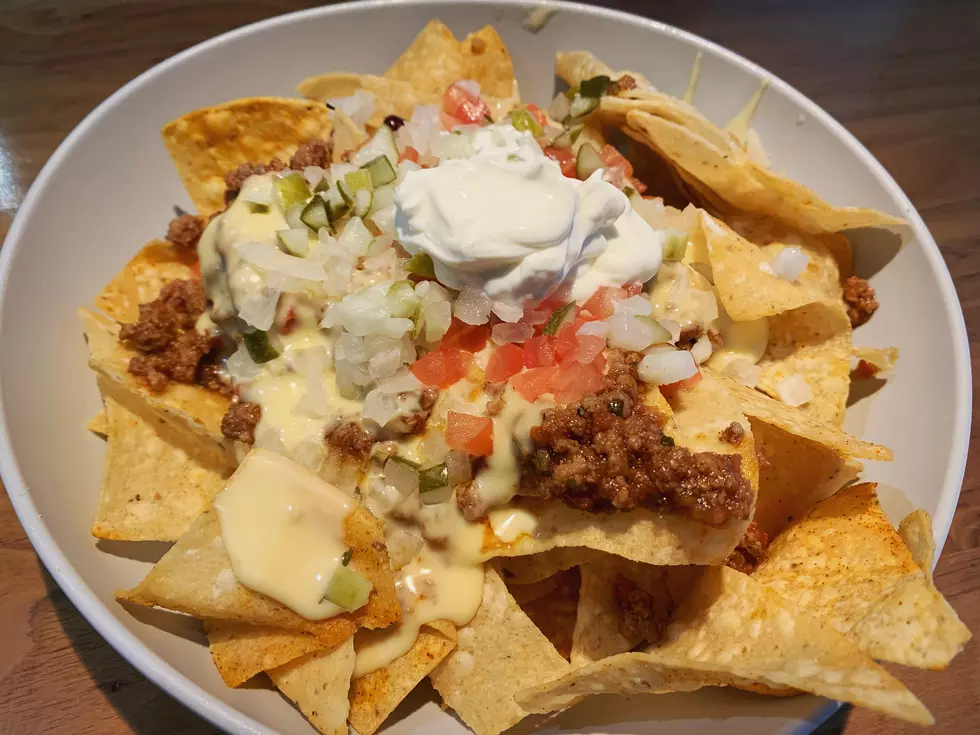 Courtlin Tried Wahlburgers in Cedar Rapids Last Night [PHOTOS]
Courtlin
Cedar Rapids has a new restaurant!
It's not often that you hear about restaurants opening in the era of coronavirus, but this week, the Edgewood Road Hy-Vee in Cedar Rapids officially opened their new Wahlburgers restaurant. Like any new restaurant in the area, I wanted to try it as soon as possible, so my friend and I stopped by for a late dinner last night.
We walked directly into the restaurant portion of the grocery store, but we were told we had to order at the registers located outside of the restaurant. They had a huge menu displayed on screens behind the registers, so it took us a few minutes to decide what we wanted. I would recommend checking out the menu before you go, just so you can feel a little more prepared.
After you order you are given a plastic number, and you take that number and place it on the table of your choice. The first thing to arrive at our table was the 'Our Burger Nachos' (you know how much I love nachos!). They are essentially nachos with burger toppings, but the only out-of-the-ordinary topping is the pickles. They were pretty good!
For my meal, I decided to try the 'Our Burger Wahlbowl.' It's kind of like a burger salad, but if you order it, I recommend ordering some type of sauce with it. It came with a tiny bit of the Wahl dressing, but not enough to cover all the lettuce. I ended up putting ranch on it to make the lettuce less dry. I think next time I'll probably just go with a standard burger.
When I saw bacon mac & cheese listed as one of the sides, I knew I had to try it. It ended up being the best thing that I ordered! As you can see, the side was MORE than enough food:
My friend Dani originally ordered the Juicy Lucy, but we don't think that's what she was served. The little "impossible" flag in the burger and the carmelized onions lead us to believe she was actually given an Impossible Burger, but we both tried it and it was good! The best part, though, was the thin, crispy onions rings that we dipped in a variety of sauces!
I just want to give a shout out to the employees of the new Wahlburgers. They were very kind and attentive and we really appreciated them! One of them told us that the cupcake milkshakes are a "game changer," so that's definitely on my list to try next time!
Wahlburgers is open everyday from 11 a.m. to 9 p.m., with Hy-Vee breakfast still available from 6 a.m. to 11 a.m. You can read more on the restaurant's opening HERE.
Cedar Rapids Wahlburgers