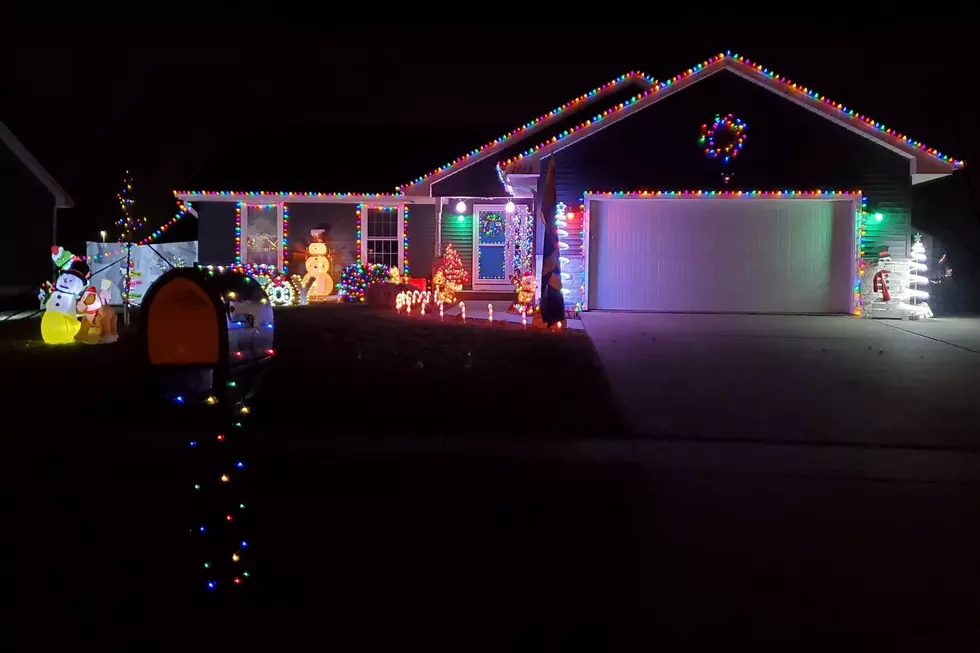 Check Out These Holiday Light Displays in Hiawatha and NE Cedar Rapids [PHOTOS]
Julie James
Last weekend, Julie and I decided to take our dog Casey for a cruise around Hiawatha and the northeast side of Cedar Rapids to look for some of the best holiday light displays. After spending about 90 minutes traversing the roads last Saturday night, here are some of the best displays we found, including one that is synchronized to music you can hear on your car radio!
It seems when you see holiday lights, you're likely to see a whole lot of others nearby. Yes, I think there's some peer pressure involved. I mean, after all, none of us want to be shown up by our neighbors. Julie and I have been putting up lights at our house for as long as I can remember and even though I enjoy looking at them, I'm always happy when the job is done.
If you've put up a great outdoor display at your home or business, be sure to snap a picture and send it to us on our app this week! You could win $1,000 from us and the Hazy Hideaway as we 'Light Up the Corridor.' Get all the info right HERE and download our app HERE to get started.
Merry Christmas and Happy Holidays to you and yours.
Enter your number to get our free mobile app
Hiawatha & NE Cedar Rapids Light Displays