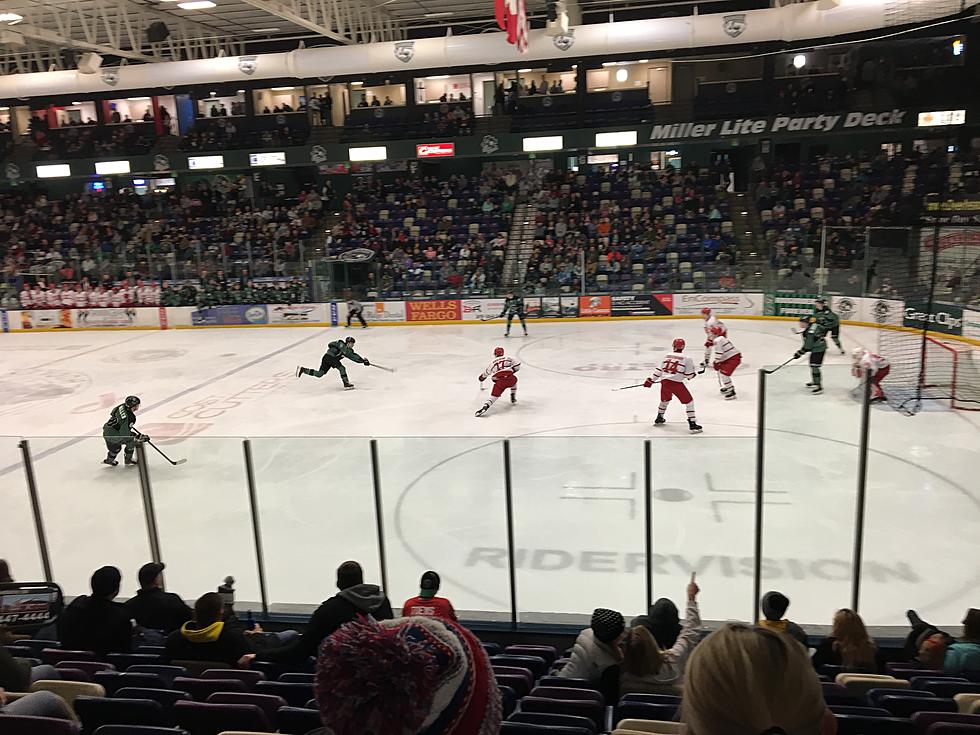 Cedar Rapids RoughRiders Home Opener Tonight
Mike Ferris
It's time for the hockey season to start!
The Cedar Rapids RoughRiders are in action tonight at home against Team USA. The puck will drop at 7:05 p.m. at the Cedar Rapids Ice Arena. The arena is located at 1100 Rockford Road in SW Cedar Rapids.
The first 1000 fans inside the arena will get a free magnetic schedule courtesy of Cost Cutters. If you want to party before the game, stop by Stadium Lounge across the street for an old fashioned tailgate party!
I talked with Coach Mark Carlson earlier this week and he's excited for the season to start. He told me, "It may sound cliche, but the team is full of talent and we're hoping for another great season."
Tickets are available by clicking this link or you can get them at the door. There is also a game tomorrow night as well.
Let's hope for a great season...GO RIDERS!