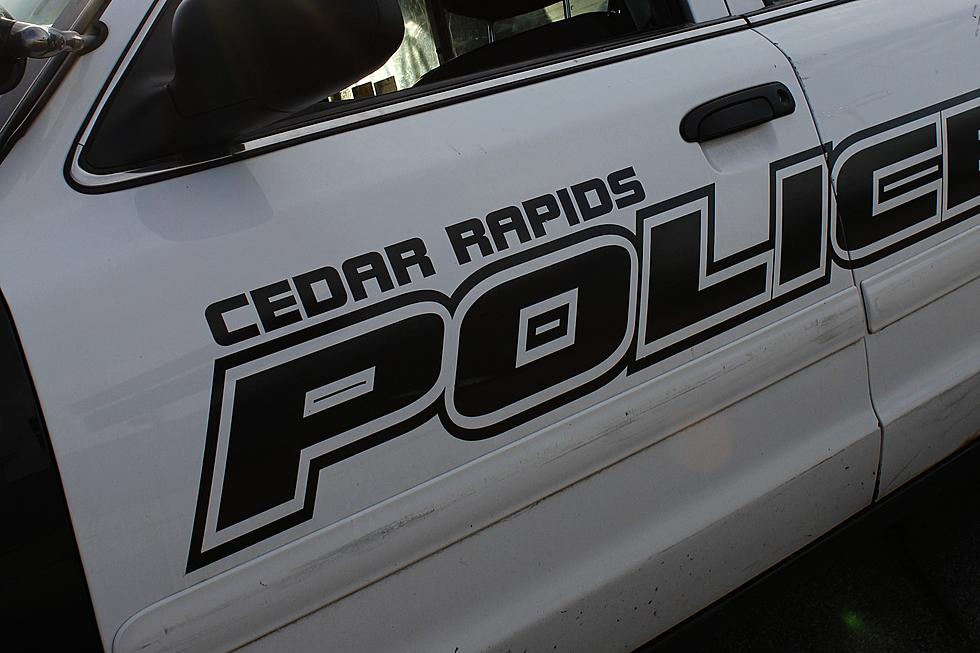 Cedar Rapids Police Make Arrest in Connection to Threat on District Schools
Danielle
The Cedar Rapids Police Department has announced they've made an arrest in association with a social media threat that closed the entire Cedar Rapids Community School District on Monday, October 2.
Cedar Rapids Police and the Iowa Division of Criminal Investigation worked together on the case, which resulted in the arrest of a 14-year-old juvenile from Cedar Rapids on Thursday.
According to a media release, "No further information will be made available regarding the identity of the individual by the CRPD (Cedar Rapids Police Department) or CRCSD (Cedar Rapids Community School District)."
The Cedar Rapids Police Department learned of social media threats against the district on Saturday, September 30. The media release states "Iowa DCI, and other law enforcement agencies were extraordinarily helpful in this case. CRPD is grateful this incident was successfully closed without violence. School Resource Officers and patrol officers remain vigilant in providing secure, safe learning environments for students and staff. Finally, cooperation and communication with CRCSD officials and staff through this event has been effective and smooth and allowed our teams to focus on the investigation."
Cedar Rapids School Superintendent, Dr Tawana Grover, thanked police, the parents, and the community for their cooperation to "ensure safe and secure learning environments in our schools."
The Cedar Rapids Police Department says elements of the case are still under investigation.
A Look Back at Lindale Plaza in Cedar Rapids
Lindale Plaza opened on Cedar Rapids' northeast side in 1960. Two decades later the plaza area was enclosed, resulting in Lindale Mall.
Gallery Credit: Lindale Mall
Vintage Cedar Rapids Postcards Show Us City's Amazing Past
Take a look through some historic postcards of Cedar Rapids. Enjoy this trip back in time.
Gallery Credit: Vintage Postcard
Want to keep up to date with the latest in local and music news? Download our app. It's completely free and not only will you be the first to know about breaking news, but we'll also keep you updated on concerts and other events coming to the area. You'll also have exclusive opportunities to win tickets. What are you waiting for? Get the free app today.