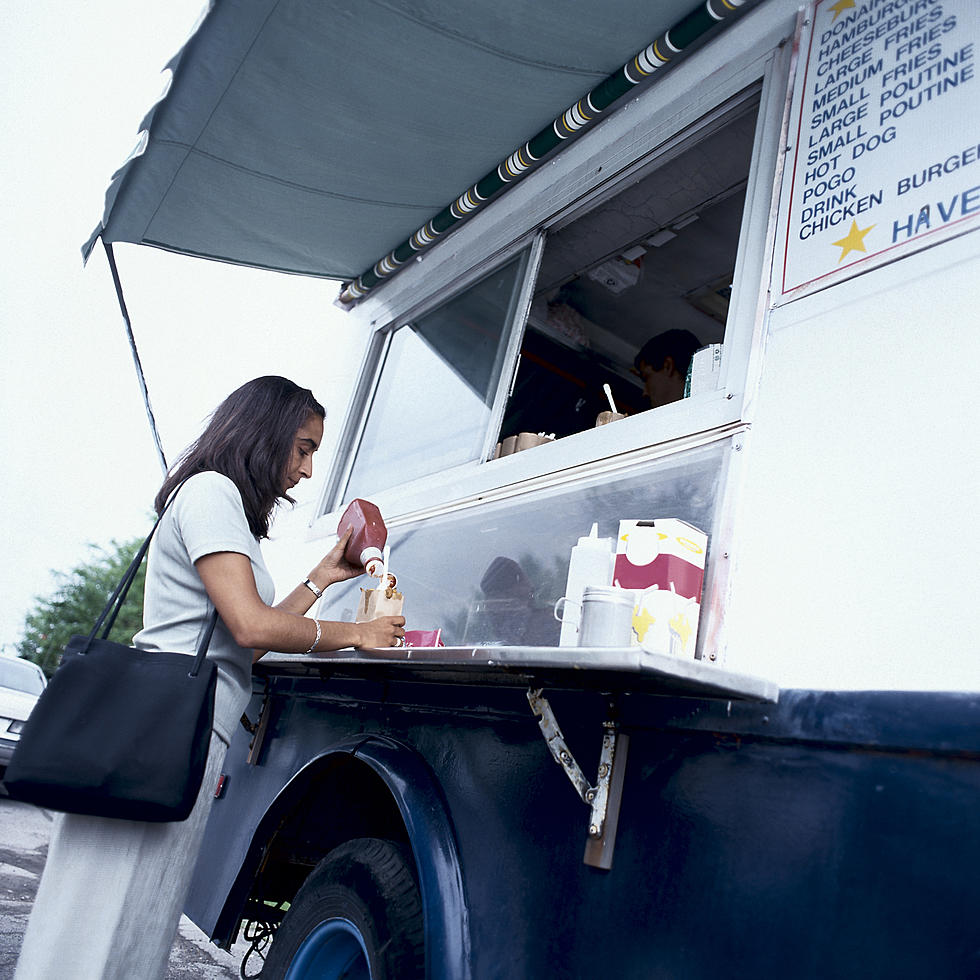 Cedar Rapids is Home to Some Great Food Trucks [PHOTOS]
ThinkStock
Now that the weather is getting warmer, it seems like I've been seeing local food trucks just about everywhere! Surprisingly, I haven't really had an opportunity to try any of these places yet, but I definitely plan to over the course of the summer. I did a quick Google search to learn a little bit about the food truck options in the Cedar Rapids area, and there are quite a few! Here are a handful of the local restaurants-on-wheels that I came across:
The Grateful Crepe - This brightly-colored truck can be found all over Cedar Rapids, but does have a permanent spot inside Newbo City Market. Their menu includes both sweet and savory options, like the "Touch of S'More" and the "I Need a Miracle."
O's Grill - This truck can be found throughout Downtown Cedar Rapids Monday thru Friday from 11 a.m. - 2 p.m., and on Friday and Saturday nights outside of Hazzard County. They are known for their awesome gyros and kabobs.
RioBurritos - This food truck serves delicious Mexican food, and can be found at various job sites and in parking lots around Cedar Rapids. You can also find them at the Cedar Rapids Farmer's Market, and they do cater large events.
Austin Blues BBQ Barn - This food truck in Cedar Rapids was formerly located inside a building on 3rd Ave in Downtown CR. Their menu includes all sorts of delicious BBQ items like pulled pork, brisket, rib tips, and mac & cheese. Keep up to date with their Facebook Page to find out where they are each day.
Keepin Up With the Jones's - This mobile catering company has a food truck that travels all throughout Eastern Iowa. They serve a wide-variety of items like burgers, wings, and BBQ sundaes. They will be present at both the Cedar Rapids and Hiawatha Farmers' Markets for 2017.
What's your favorite food truck in the local area? Share yours in the comments!
And hey, speaking of food trucks... the Cedar Rapids Food Truck Festival will be happening on October 14th this year! Last year they had other awesome vendors like Caribbean Kitchen, Local Burrito, Mahalo Dog, Karam's grill, Bigg Daddy's Dogs,
Baked. Cupcake Bakery & Cafe, BAMBQ BBQ, and more! Click HERE for more info.